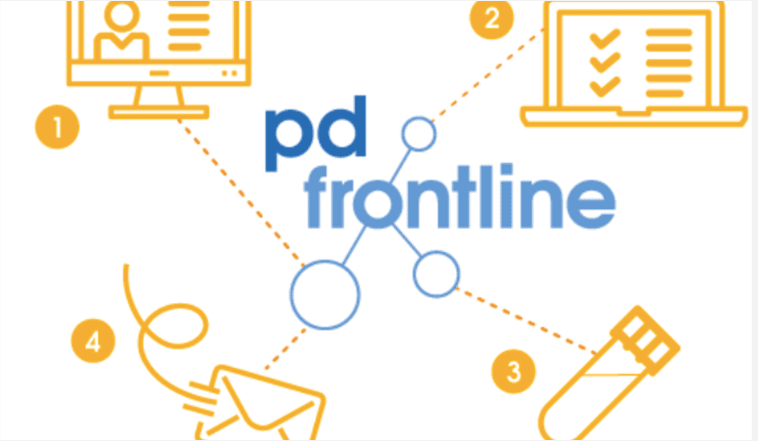 As research has expanded in the area of Parkinson's genetics, researchers have been able to uncover a number of genes which have been linked to an increased risk of developing Parkinson's.
About 20% of Parkinson's diagnoses are associated with genetic variations. Researchers believe that by understanding how certain genes can contribute to the development of Parkinson's, such as the GBA and the LRRK2 gene, they will be able to develop new treatments which target specific biochemical pathways.
Research has shown that around 10-15% of people with Parkinson's carry a mutation in the GBA gene – in populations who are known to be more likely to carry the GBA gene, such as those from the Ashkenazi Jewish community, it is estimated that around 25% of people with Parkinson's carry a copy of the GBA gene.
Although the LRRK2 gene is very rare (less than 1% of those in the Ashkenazi community and less than 0.01% of the general UK population) those who possess the LRRK2 gene have a 70% chance of developing Parkinson's by the age of 80.
Many of the drugs being developed for Parkinson's are targeted at biology associated with specific genes, such as the GBA and the LRRK2 gene. To test whether these drugs work, the study team need to identify many more people with abnormalities in these genes who can be enrolled in clinical trials.
PD Frontline is a remote study offering online genetic testing for people with Parkinson's, so they can be referred to appropriate clinical trials and other studies. The registration process is designed to be quick and easy to navigate, and it only takes 10 minutes to complete!

#GetTrialReady – How to sign up!
Visit pdfrontline.com register your details, sign the consent form and login
Answer some questions
The team will send you a saliva collection kit in the post
Return it in the pre-paid envelope
In the video, Dr Stephen Mullin talks about the importance of PD Frontline and how we can help people with Parkinson's to #GetTrialReady
You can also follow PD Frontline on social media to keep up to date with their news.
How helpful was this content?
/ 5. Vote count:
We are sorry that this content was not useful for you
Let us improve this content
Can you tell us how we can improve this content?