Documentary: 'The Parkinson's Drug Trial: A Miracle Cure?'
This award winning documentary was first broadcast in 2019 and features trial participants, including our late co-founder Tom Isaacs, in a cutting-edge drug trial involving complex brain surgery; and it is hoped it will be broadcast again in 2021. Tom Isaacs championed the clinical journey of the neurotrophic compound GDNF from its very early beginnings, going on to participate in a ground-breaking clinical study.
Tom Isaacs was diagnosed with Parkinson's aged just 26. He devoted his life to changing the face of Parkinson's research, and raising funds and awareness for the condition. In 2005, Tom co-founded Cure Parkinson's, which has since grown into an internationally renowned charity funding break-through research around the world. Tom led the charity as President until his untimely and sudden death in May 2017. He features in the upcoming documentary airing on BBC4 as a pioneering participant involving complex surgery to insert catheters into the brain through which the drug GDNF (or placebo) is directly infused.
It was during Tom's fundraising walk around the entire coastline of Britain that the idea to form the Cure Parkinson's research charity was born, specifically after an inspiring meeting with Professor Steven Gill (who later went on to be the lead surgeon and neurologist in the GDNF trial). For the first time since his diagnosis in 1995, Tom began to believe that there would be a breakthrough for Parkinson's in his lifetime.
Tom was absolutely central to making all this happen. When he walked around the UK and focused on this drug – that's what got us here. Without him, there is no question, we wouldn't be here.

Professor Steven Gill
Tom championed GDNF and Professor Steven Gill's work with funding from Cure Parkinson's; Professor Gill along with Renishaw went on to design a first of its kind 'Convection Enhanced Delivery' (CED) device which proved that a drug can be infused to a targeted area of the brain in the required concentration. The device is now being used in separate Parkinson's clinical trials, along with those for children with rare brain tumours.
For me, Tom and the GDNF story are intertwined. It was the main reason he co-founded Cure Parkinson's.

Lyndsey Isaacs, Tom's wife
The BBC documentary 'The Parkinson's Drug Trial: A Miracle Cure?' follows Tom and eight other brave participants throughout the trial. At its first broadcast in 2019 the documentary was very well-received and the director of the film, Jemima Harrison, went on the be awarded Best Science Documentary at the prestigious Grierson British Documentary Awards ceremony.
---
The GDNF trial results
Results, from a pioneering clinical trials programme that delivered an experimental treatment directly into the brain of people with Parkinson's, offer hope that it may be possible to restore damaged neurons.
Read the results of the trial
Tom Isaacs, late President and Co-founder, Cure Parkinson's
Tom's spirit was and still remains inspirational. His determination to help find a cure for everyone living with Parkinson's led to the charity supporting ground-breaking science with huge potential and medicine that is achieving exceptionally important breakthroughs for people with Parkinson's.
Read more about Tom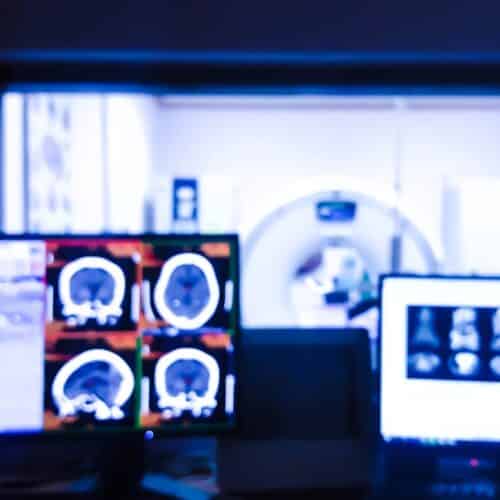 What's the future for nerve growth factors?
Nerve growth or neurotrophic factors are small proteins that support neurons and encourage their growth and survival during development. There has been considerable preclinical research exploring their potential use in Parkinson's.
Find out more
Cure Parkinson's remains strongly focused across the entire Parkinson's research field and the many pioneering studies and clinical trials which are ongoing in the urgency to find new treatments for Parkinson's.
We also urge you to sign the petition calling for government to invest in better treatments for Parkinson's.
---
The GDNF Unifying Challenge
Many of the 42 individuals who participated in the GDNF clinical trial will undertake a unifying challenge in 2021 to highlight and support the future of neurotrophic factor therapies.
Find out more and support
How helpful was this content?
/ 5. Vote count:
We are sorry that this content was not useful for you
Let us improve this content
Can you tell us how we can improve this content?