GDNF trial results published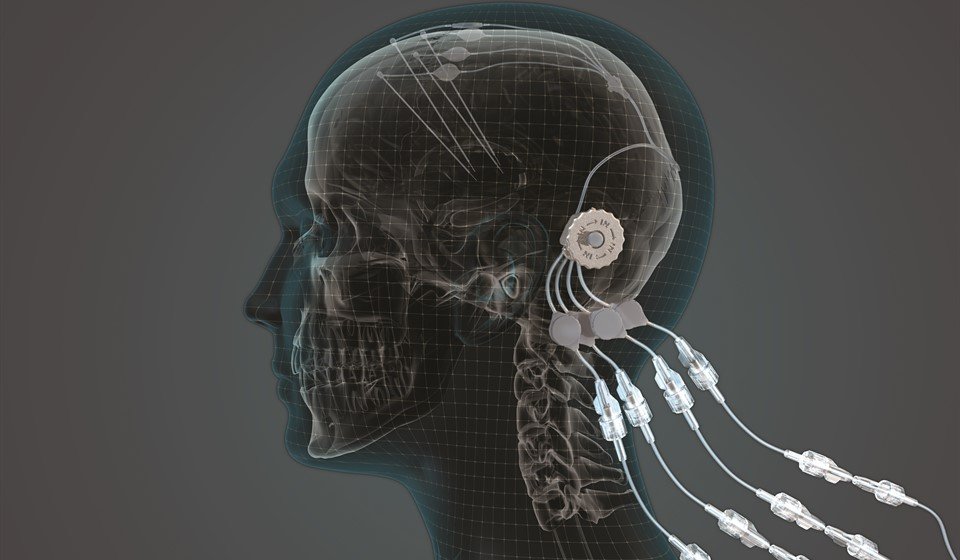 Results from a pioneering clinical trials programme that delivered an experimental treatment directly into the brain of people with Parkinson's offer hope that it may be possible to restore damaged neurons.
The findings from these ground-breaking trials are published today in Brain and the Journal of Parkinson's Disease.
Key Findings
This was the first randomised clinical trial in Parkinson's using an innovative delivery mechanism to administer a neurotrophic factor to a region deep inside the brain called the putamen. The device is now being used in two new trials
The drug was safe with 99% compliance for infusions paving way for further research.
PET scans showed the method of administration affords spatial delivery of GDNF sufficient to achieve biological effect across the entire putamen.
By trial end, most participants saw meaningful clinical improvement although the evidence was deemed inconclusive as the trial in its final stages was not double blind without comparison group.
A number of participants felt that the therapy had beneficial effects. The study team believe further investigation of GDNF is required – exploring increased dose and delivered over a longer period of time.
Further testing of GDNF in a larger-scale study and including the use of higher doses is required to definitively determine whether GDNF has a future role as a neurorestorative treatment for Parkinson's
Cure Parkinson's has proudly supported the pioneering work of Professor Steven Gill for many years. This current study, funded by Parkinson's UK, co-funded by Cure Parkinson's and in association with the North Bristol NHS Trust, aimed to investigate whether boosting the levels of a naturally-occurring protein, Glial Cell Line Derived Neurotrophic Factor (GDNF), can regenerate dying neurons in the brain and reverse the condition, something no existing treatment can do.
The GDNF trial has been truly innovative in the way the whole team including participants, neurologists, surgeons, nurses, funders, pharma, medical engineers and imaging experts – worked together through what was a truly ground-breaking and incredibly complex trial.
To deliver the GDNF into the middle of the brain where it needed to be, a specially designed 'convection enhanced delivery system' (or CED) was developed and the precursor to this was funded by Cure Parkinson's in 2009.
In total, 41 participants underwent robot-assisted surgery where four tubes were inserted into their brains, to infuse the GDNF directly and with pinpoint accuracy into an area of the brain called the putamen, which is affected in Parkinson's.
Six people took part in the initial pilot study to assess the safety of the treatment approach. A further 35 people then participated in the nine-month double blind trial, where half were randomly assigned to receive monthly infusions of GDNF and the other half of the cohort were given placebo infusions. After the initial nine months on GDNF or placebo, all participants then had the opportunity to receive GDNF for a further nine months.
While there were some encouraging signs of improvements in those receiving GDNF, there was no significant difference between the active treatment group and those who received placebo on any assessments of Parkinson's symptoms in the nine month trial.
However, results from brain scans revealed extremely promising effects on damaged brain cells.
All participants had brain scans before starting the trial and after nine months to assess how well their dopamine-producing brain cells were working. After nine months, there was no change in the scans of those who received placebo, whereas the group who received GDNF showed an improvement of 100% in the putamen, offering hope that the treatment was starting to reawaken and restore damaged brain cells.
By 18 months, when all participants had received GDNF, both groups showed moderate to large improvements in symptoms compared to their scores before they started the study. This offers further encouragement that the treatment may have long-term beneficial effects but because everyone knew they were receiving the active treatment and there was no comparison group, these improvements need to be treated with some caution.
While this clinical trial of GDNF did not meet its primary end point, there are some very interesting findings in the data, and it would be wrong to view this study as a failure. The brain imaging data alone suggests that GDNF was having an interesting effect in the brain and is therefore worthy of further investigation.
"This represents some of the most compelling evidence yet that we may have a means to possibly reawaken and restore the dopamine brain cells that are gradually destroyed in Parkinson's. Its failure to produce the same effect on symptoms could be for a number of reasons. It may be that the effects on symptoms lag behind the improvement in the brain scans, so a longer double-blind trial may have produced a clearer effect. It's also possible that a higher dose of GDNF would have been more effective, or that participants at an earlier stage of the condition would have responded better. This is why it's essential to continue research exploring this treatment further – GDNF continues to hold potential to improve the lives of people with Parkinson's."
Dr Alan Whone, principle investigator of the GDNF trial.
"This is a significant breakthrough in our ability to treat neurological conditions such as Parkinson's because most drugs that might work cannot cross from the blood stream into the brain due to a natural protective barrier. Even at a low dose we have seen evidence of patient improvement, which is incredibly encouraging. Now we need to move towards a definitive clinical trial using higher doses and this work urgently needs funding. I believe that this approach could be the first neuro-restorative treatment for people living with Parkinson's which is of course, an extremely exciting prospect is."
Professor Steven Gill, lead neurosurgeon and designer of the CED device.
"This was an extremely complex trial delivered with thanks to the dedication of the entire trial team of participants, researchers, industry and charities. Cure Parkinson's has been involved in and has championed the GDNF story since 2003 through the commitment and determination of the charity's late co-founder and president Tom Isaacs. These results, particularly the brain scans show that GDNF, delivered with Convection Enhanced Delivery, has promise as a potential treatment to slow, stop or even reverse Parkinson's. However, it is critical we now concentrate on how to best support moving GDNF forward, to understand if it can be a viable treatment to potentially regenerate dopamine cells and impact the lives of people living with Parkinson's."
Helen Matthews, Deputy CEO of Cure Parkinson's.
"In particular, when the scores on three of the key assessments are combined – motor response, activities of daily living and good quality "on time" – it reveals a highly significant difference between the treatment and placebo groups. We believe this experimental combined score, which we call the Parkinson's Disease Composite Score (PDCOMS), may better capture the full effects of GDNF and we're working to get it scientifically validated so that it can be used in future trials."
Dr Erich Mohr, Chairman and CEO of MedGenesis, the biotechnology company who owns GDNF.
What happens next?
"Analysis of brain imaging data collected at the start of the study and the end of the study indicate improvement in dopamine activity only in the brains of participants who received GDNF. This result certainly requires further investigation. Could there be a rationale for a larger dose of GDNF, or longer treatment duration? Might people with milder symptoms benefit more from GDNF?
While there are discussions underway regarding possible future GDNF studies, there are also several ongoing clinical trials that are worth watching very closely. Firstly, there is a clinical trial in Finland focused on a compound very similar to GDNF, called Cerebral Dopamine Neurotrophic Factor (or CDNF). This protein has also demonstrated neuroprotective properties in models of Parkinson's, and this Finnish clinical trial is delivering CDNF into the brains of people with Parkinson's using the same delivery CED system as that used in the GDNF trial.The results of the CDNF study (which is being conducted by a biotech company called Herantis) will be made available in 2020.
In addition, there is also a 'gene therapy' GDNF clinical trial being conducted in California. Gene therapy involves treating medical conditions with DNA rather than drugs. The DNA is delivered to cells using carefully engineered viruses as vectors which have had all of their disease-causing components removed. The Californian GDNF gene therapy study is testing the use of a virus which 'infect' cells in the brain cells with the DNA instructions for making GDNF. These infected cells will then continually produce GDNF. The participants in this study all have Parkinson's and the ability of this gene therapy version of GDNF to modify the condition will be evaluated.
The clinical trial results do not represent the end of GDNF research in Parkinson's. The data in the current trial results provide a case for supporting further investigations of GDNF, and it will also be very interesting to see the results of the ongoing clinical trials evaluating similar approaches.
Cure Parkinson's would like to see progression of the next phase of the GDNF trial and discussions and planning are happening now. All efforts will be made, working closely with our research partners and the Parkinson's community, to ensure uncertainties and issues raised in this trial are accurately reflected in further studies."
Dr Simon Stott, Deputy of Director and Research at Cure Parkinson's
Further Reading:
The Other GDNF Trial
Dr Simon Stott, the Deputy Director of Research and Development at Cure Parkinson's
Find out more
How helpful was this content?
/ 5. Vote count:
We are sorry that this content was not useful for you
Let us improve this content
Can you tell us how we can improve this content?