Norman Yarrow – Fundraiser of the Year 2015
Fundraiser of the Year 2015
The Fundraiser of the Year Award recognises the individual who has 'gone above and beyond' to raise funds and/or awareness for Parkinson's. You can't help but warm to Norman Yarrow, the 2015 recipient of the Fundraiser of the Year award for "going that extra mile" in fundraising. Specifically Norman went 215 miles, walking the Southern Upland Way from Port Patrick, south of Dunbar, to Cockburnspath and raising £300,000 for Parkinson's research in the process.
As with any such challenge, there are ways of doing things that are simple and practical and ways of doing things that somehow elevate the challenge to a different level. Rather than just walk the distance, a fine achievement in its own right, Norman set out to raise money, raise awareness and to make friends. As anyone who joined him on that walk will attest, he achieved all three.
Norman wanted the journey to be a shared experience and by the end, more than 250 people had joined him at some point on the walk, some walking the entire distance.
I had the pleasure of interviewing Norman in March this year and asked him how he had come to learn he had Parkinson's. As so often, it was others who saw changes first.
"I had only recently recovered from surgery for a lung tumour and was out on the championship course at Muirfield when a friend commented that I wasn't walking right."


Norman Yarrow
That led to a brisk GP appointment in late summer 2013, a swift referral to a neurologist and a fast track diagnosis of Parkinson's. "Carol hadn't even parked the car before I was diagnosed" he said – it was the day after the couple's 25th wedding anniversary!
Norman's initial reaction was one of shock, especially having survived a major operation earlier in the year. The toughest day, as so often is the case, was telling his children. It didn't take him long to realise that fundraising was an area where he could help. And he was clear on this particular point – that he wanted to fund research rather than nursing or care. It was not that he felt these were less important but more that research might make the bigger difference, in particular slowing or stopping Parkinson's progression.
"The holy grail is of course to reverse it" he said.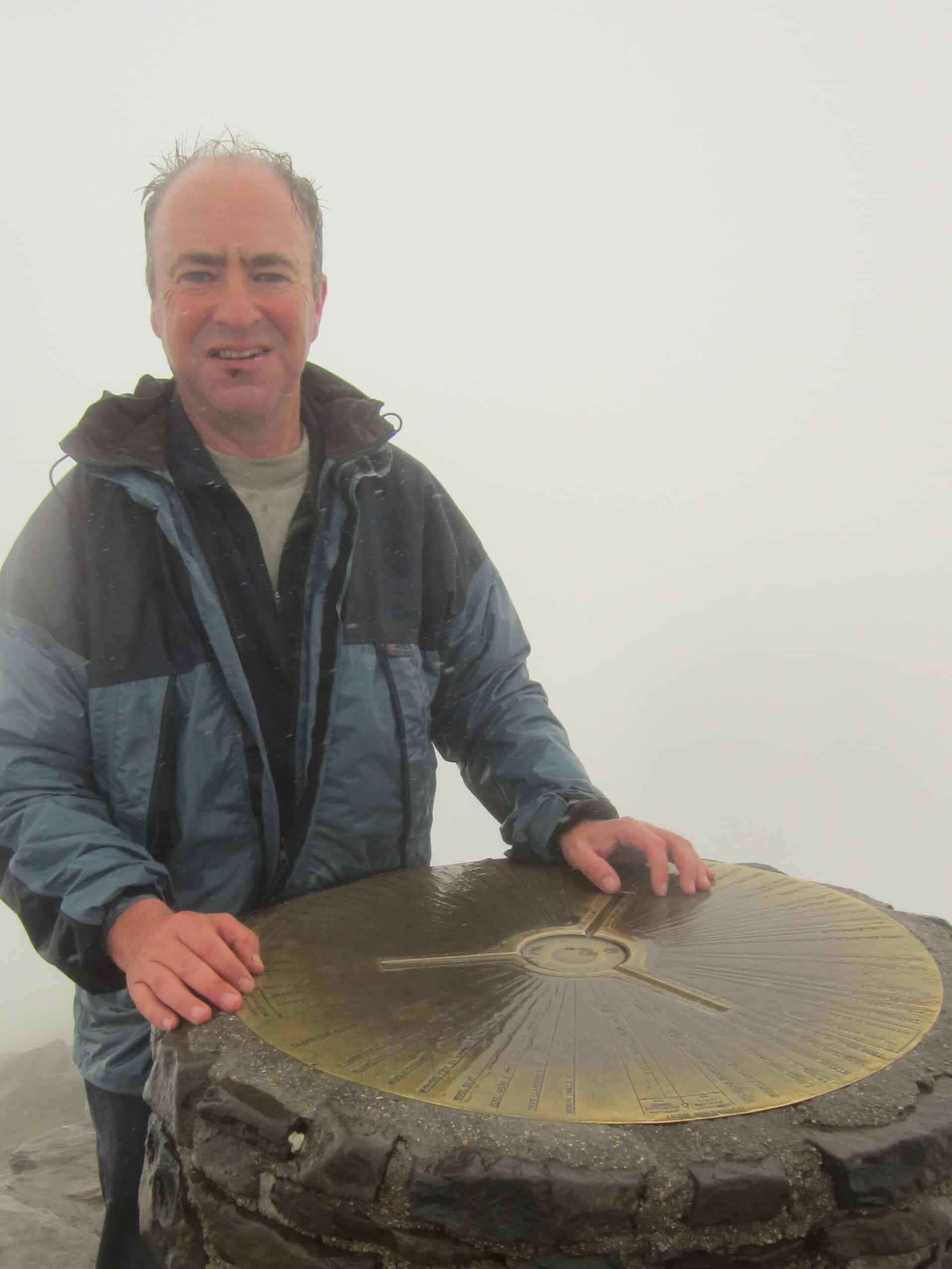 I asked him why he chose the route he did in order to raise funds. He laughed… "Mainly selfish reasons. I had never walked the whole of the Southern Upland Way before." Well if that is selfishness, we can do with more of it!
Of course there are highs and lows on such a walk. The snow and torrential rain on day five was particularly trying and at one stage, Norman collapsed. Fortunately, the team had enough chocolate to revive him!
I pressed him for the highpoints. He was quick to point out how humbled he was that so many of his friends took part.
"Fifty people setting off together in the sunshine at the start, then finishing with a hundred people greeting us with champagne and a banner saying – Well done, Storming Norman – well, that takes some beating!"

Norman Yarrow
2020 Fundraiser of the Year
Nominations for the 2020 Fundraiser of the Year Award are now closed.
The winner will be announced on World Parkinson's Day 2021.
Find out more
How helpful was this content?
/ 5. Vote count:
We are sorry that this content was not useful for you
Let us improve this content
Can you tell us how we can improve this content?