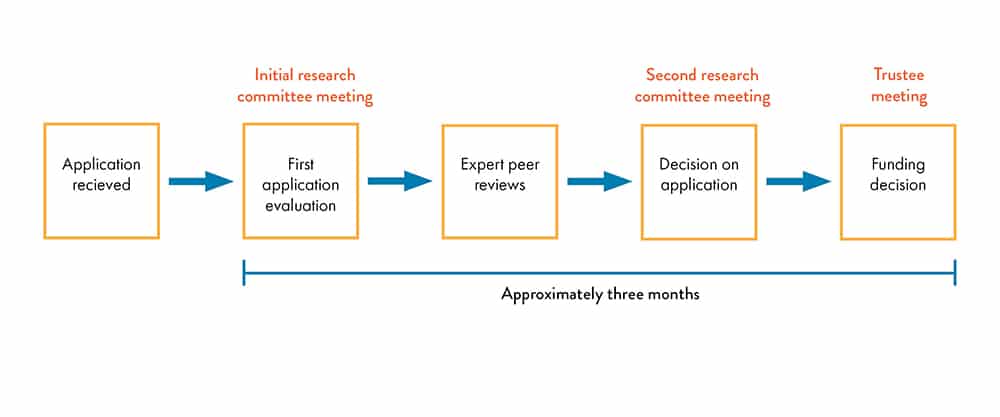 The research application process takes approximately three months.
All successful and unsuccessful applicants will be notified of any decisions by the Chairman of the Research Committee and/or a suitable senior Cure Parkinson's representative.
In order to apply for funding for a research project, please read our Information for Grant Applicants (click top right). This contains guidance on the process used for assessing projects for funding and the criteria used during assessment.
Please download and complete the forms below then email helen@cureparkinsons.og.uk attaching the completed forms
If you have any questions regarding our funding scope, application process or subsequent work with successful applicants, please email Helen, as above. Thank you.
When are our next deadlines for application?
2021 deadlines for applications:
5 March
4 June
1 October
Grant Application Form
Drug and Compound CV
Budget Form
Commercial Entity Form
Cure Parkinson's is a member of the Association of Medical Research Charities (AMRC)
Cure Parkinson's is a member of the AMRC and follows AMRC requirements and guidance for best practice in research. AMRC charities are obliged to follow rigorous research evaluation (peer review) processes to ensure that only research of the highest quality is supported.