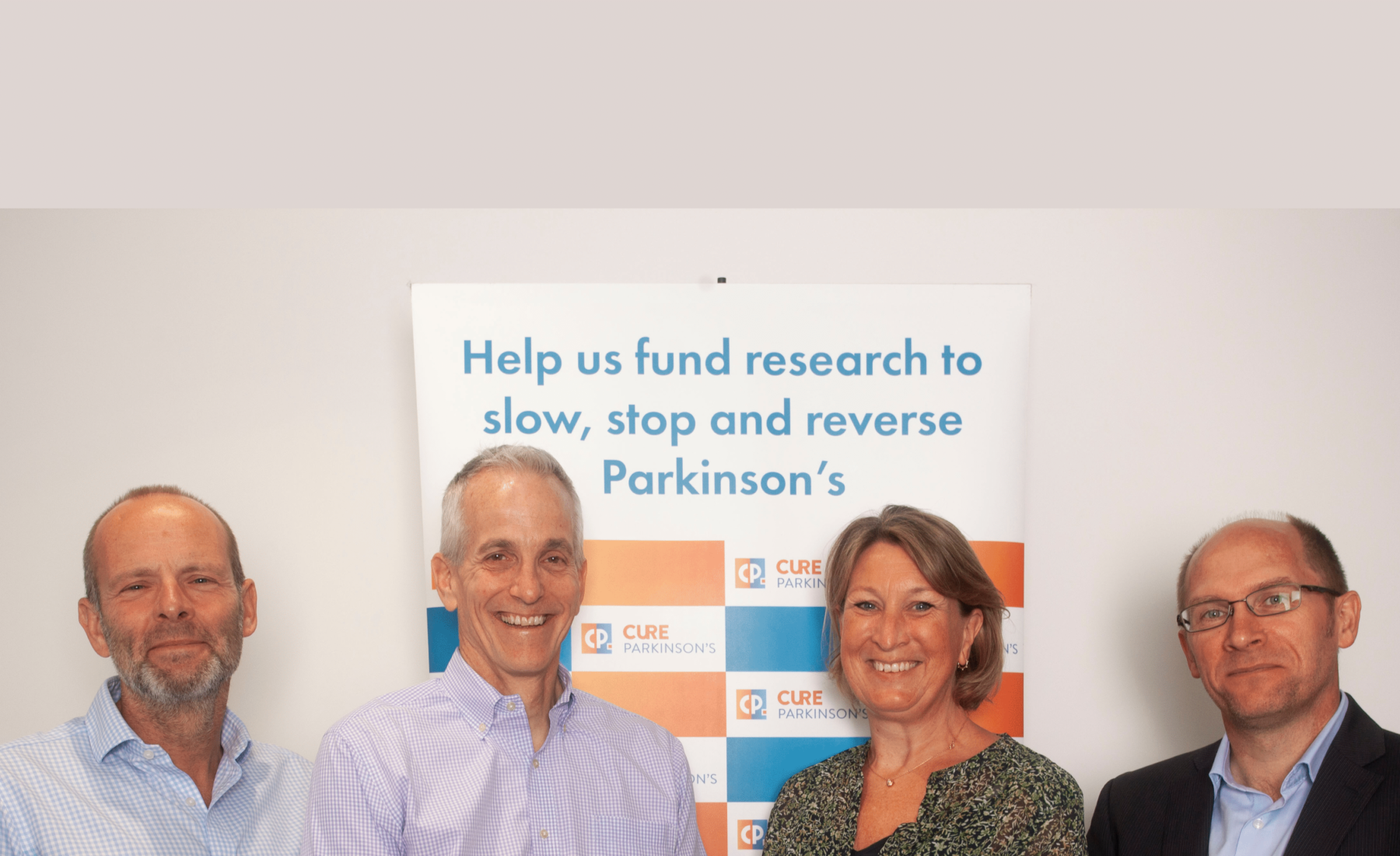 Cure Parkinson's and Van Andel Institute (VAI) are delighted to announce that their co-funding agreement, which supports collaborative Parkinson's clinical trials, has been renewed for a further three years. The agreement pledges USD $4.5 million in match-funding to Parkinson's research, strengthening an already long-standing partnership. The agreement also opens the possibility of joint fundraising for further funds for research.
This funding will support the International Linked Clinical Trials (iLCT) initiative, a thriving global programme that aims to develop new potentially disease-modifying Parkinson's therapies, many of which are repurposed medications originally designed or approved to treat other diseases.
Since iLCT's inception in 2012, Cure Parkinson's and VAI have ensured the initiative continues to grow, as more clinical trials of potentially disease-modifying drugs are launched within the programme.  Each side match-funds the other with contributions to trials; the 2023 agreement extends this effort for three years to the extent of $4.5 million of match-funding, and also proposes collaborative fundraising initiatives.
Earlier this year, Cure Parkinson's and VAI announced that a large-scale phase 3 trial of ambroxol, a drug currently used to treat respiratory conditions, will begin in 2023. The trial will test the drug's potential to slow the progression of Parkinson's — something not possible with current treatments. A large phase 3 trial of diabetes drug exenatide is also currently underway, with results expected in 2024. Trials of both drugs have been supported by the iLCT programme.
Since the programme was launched, over 4,700 people have taken part in iLCT trials. 21 trials are ongoing with many more drugs in the pipeline.
We are delighted to announce this funding agreement, which underpins the next three years of investment in Parkinson's research and builds on the excellent relationship developed with VAI since 2012. This will enable the launch of more clinical trials of potentially disease-modifying drugs that have been identified through the ground-breaking iLCT process. It brings us closer to changing the future for the 10 million people living with Parkinson's globally."

Will Cook, CEO Cure Parkinson's
We are thrilled to continue partnering with Cure Parkinson's to support the International Linked Clinical Trials initiative and our collective pursuit of new treatments that could slow or stop Parkinson's progression. Together, we are committed to finding life-changing therapies that give people more years with improved quality of life."

Darren Moore, Ph. D. Chair VAI Department of Neurodegenerative Science and member of the iLCT committee
How helpful was this content?
/ 5. Vote count:
We are sorry that this content was not useful for you
Let us improve this content
Can you tell us how we can improve this content?