Meriel Buxton announced as Cure Parkinson's Fundraiser of the Year 2020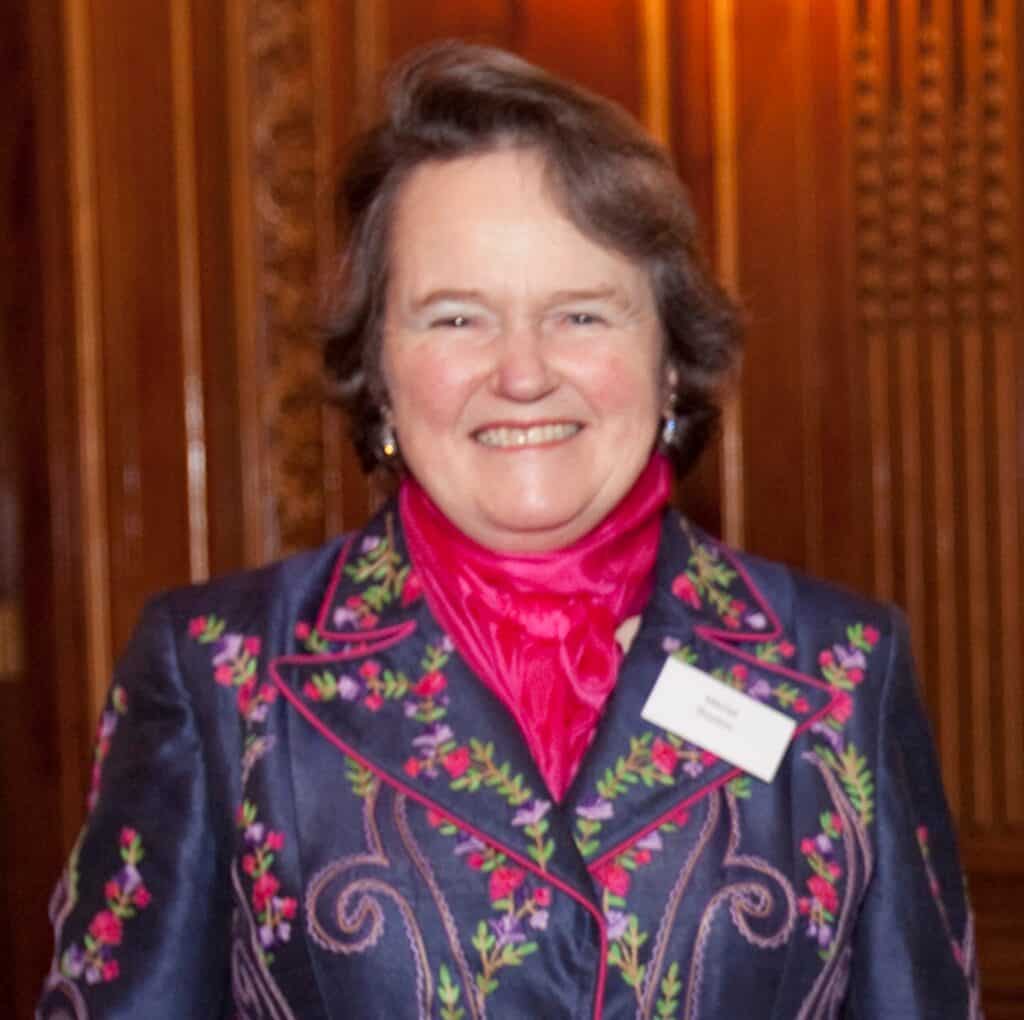 First, Meriel had the idea of producing a special glossy magazine called 'Cabbages and Kings', which featured articles from a range of fantastic writers including Terry Waite CBE and Cure Parkinson's patrons Paul Mayhew-Archer MBE and Joanna Trollope CBE. The magazine covered a wide range of topics and was hugely popular, raising just under £14,000.
Later in the year, Meriel led the committee in organising an incredible virtual Christmas Market which exceeded all expectations, featuring over 120 thoughtful and appealing items from Christmas trees and puddings, to a week in a countryside cottage, restaurant vouchers and a canoeing adventure. The market raised over £16,000.
Meriel's dedication has not only raised an astonishing amount for Cure Parkinson's, but has raised invaluable awareness of Parkinson's and the charity in the region. She is so highly thought of in the community and among her committee; one nomination recognised Meriel as a 'superhuman fundraiser, who has the ideas and makes them happen,' with another noting: 'Meriel is just an inspiration to whoever she meets.'
We are delighted that Meriel has continued to support Cure Parkinson's for so many years, and particularly grateful for her incredible efforts in 2020, a difficult year for so many. She has worked hard to galvanise her networks, and has always rewarded all her fellow supporters with thought-provoking and valuable feedback in return for their generous donations. It speaks volumes about Meriel that she insists this is a team effort, and our sincere thanks go to the committee who dedicate so much time to supporting the cause. But we are delighted to recognise Meriel at the helm!

Will Cook, CEO Cure Parkinson's
The main highlights for both these projects were the amazing generosity of friends and strangers alike. All the committee have been great throughout. Toots is a tower of strength in every possible direction, and James is a brilliant treasurer! There were inevitably a few problems, particularly when restrictions became tighter just before Christmas. There is still a Christmas cake marooned in Hampshire, but thankfully that was bought by my son who will happily eat Christmas cake at Easter or August Bank Holiday!

Meriel Buxton
ENDS
Notes to Editors:
For more information or press enquiries: rachel@cureparkinsons.org.uk or 01923 779555
About Cure Parkinson's
We're here for the cure. Cure Parkinson's is working relentlessly and with urgency to find new treatments to slow, stop and reverse Parkinson's. Our funding and innovation has redefined the field of Parkinson's research, enabling the world's leading researchers to prioritise the next generation of drugs for clinical trial. Together we will conquer Parkinson's.
Further information at cureparkinsons.org.uk
We are sorry that this content was not useful for you
Let us improve this content
Can you tell us how we can improve this content?