Prime Minister awards 'Points of Light' to our Fundraiser of the Year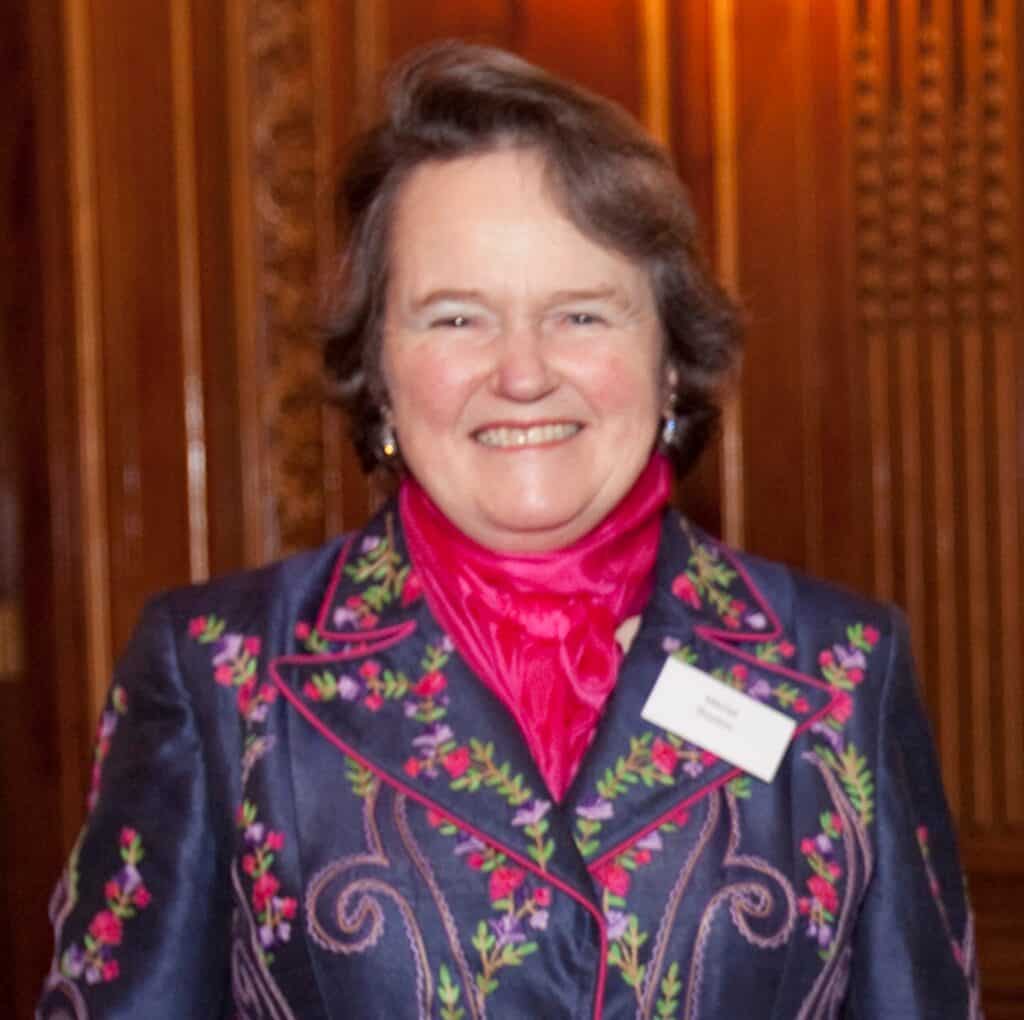 Meriel Buxton, our 2020 Fundraiser of the Year, has received Prime Minister Boris Johnson's Points of Light award. The award recognises outstanding individual volunteers who are making a change in their community and inspiring others.
Meriel was inspired to raise money for our research after the death of her brother Gavin in 2012, who had Parkinson's. Since then, she has been dedicated to raising funds and awareness across her wider local area, including writing her own magazine featuring writers like Terry Waite and Joanna Trollope, raising over £350,000 for our research. Despite lockdown restricting her plans, Meriel was determined to continue her fundraising efforts and set about creating online markets.
"Many congratulations to Meriel, a truly inspirational recipient of this Points of Light award. Her leadership of the 'Cure Parkinson's Leicestershire, Northamptonshire and Rutland' committee has been visionary. She has created novel events from lectures to magazines, auctions to musical soirees, via photographic exhibitions and sponsored rides. Not only has she led the committee over the last eight years to raise £350,000 for research into a cure but also through the numerous events both in person and online. She has reached thousands of people and raised awareness and the profile of Parkinson's across the region."
Helen Matthews, Deputy CEO, Cure Parkinson's
I am most honoured and thrilled by this and would like to dedicate it to the memory of my husband James Buxton who died two months ago and worked so hard as a volunteer for several different charities including 'Cure Parkinson's'.

Meriel Buxton
How helpful was this content?
/ 5. Vote count:
We are sorry that this content was not useful for you
Let us improve this content
Can you tell us how we can improve this content?