Another of our incredible 'Team Cure' runners, Joe Gregory, added a distinctive spin to his marathon by choosing to walk the 26.2 mile route whilst doing keepy-uppies the entire way! Joe was diagnosed with Parkinson's in 2019, but hasn't let the condition dampen his love for football or active lifestyle; he previously completed 13,410 consecutive keepy-uppies in 2020 and walked from Reading to London juggling a football in 2021, all to raise funds and awareness for us.
Cure Parkinson's would like to say a huge thank you to all our phenomenal runners who have raised such an amazing amount at this year's London Marathon; your support will help us continue to fund our crucial research to slow, stop or reverse Parkinson's, and will move us closer to finding a cure.
Team Cure in action: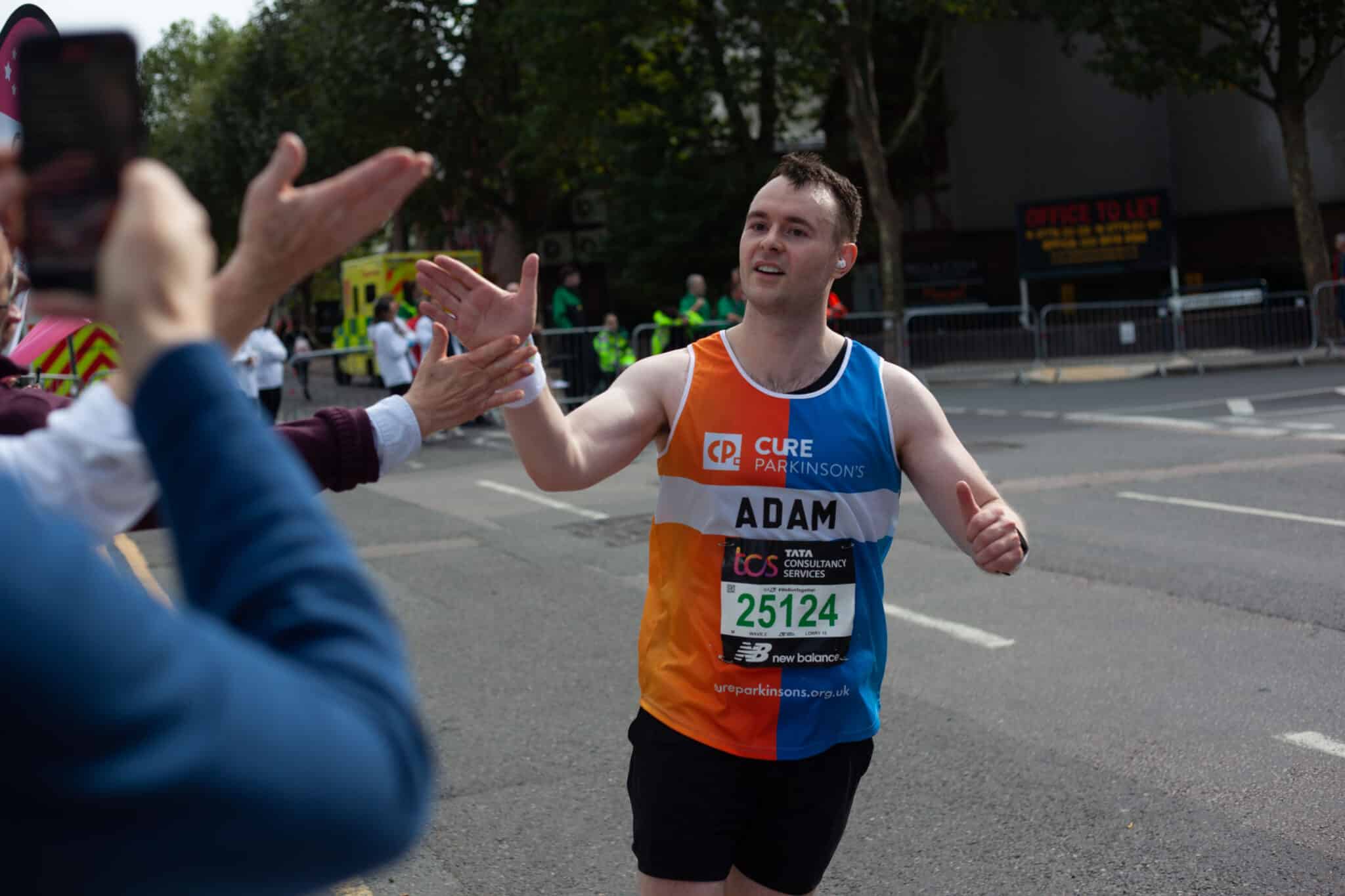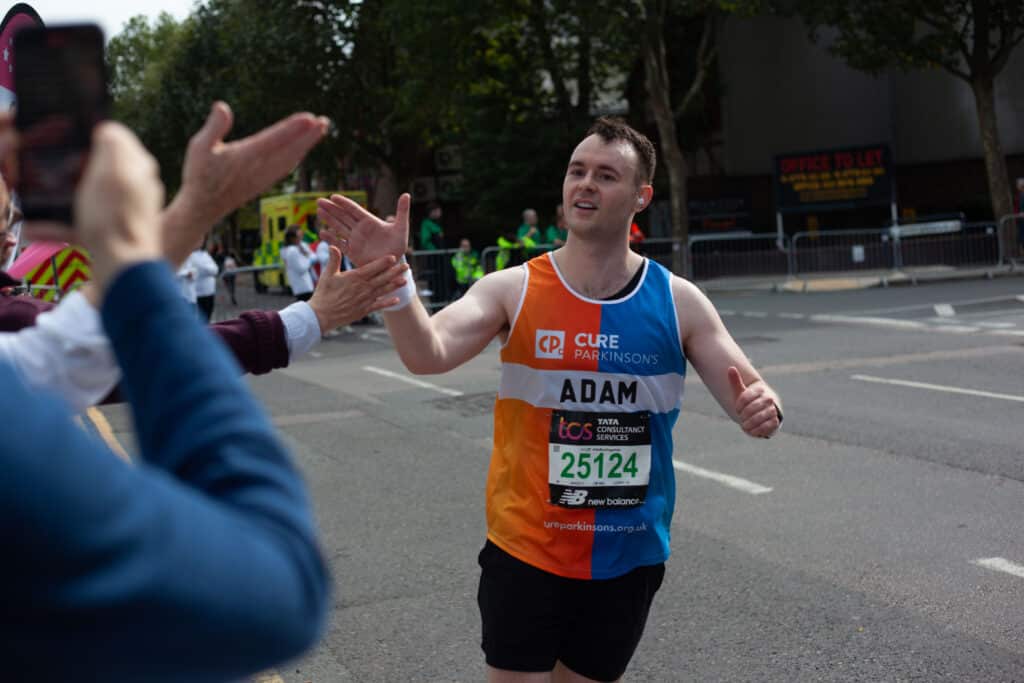 We are sorry that this content was not useful for you
Let us improve this content
Can you tell us how we can improve this content?