2020 Tom Isaacs Award honours leading Parkinson's expert
25 September 2020
The Cure Parkinson's Trust (CPT) and Van Andel Institute (VAI) are delighted to announce Professor Caroline Tanner of University of California San Francisco's Weill Institute for Neurosciences as this year's deserving winner of the 'Tom Isaacs Award'. The award was presented today during the annual Grand Challenges in Parkinson's Disease symposium and Rallying to the Challenge meeting, both of which were held virtually this year.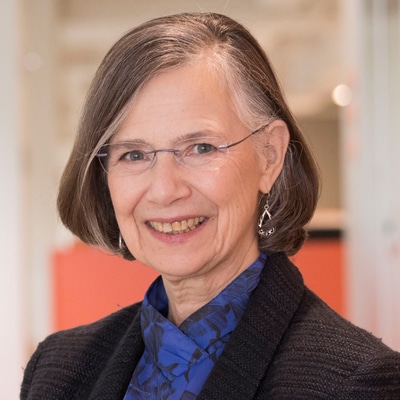 Throughout her inspiring career, Professor Tanner has focused her research towards understanding the causes of Parkinson's disease and to developing better treatments for those living with the condition. She has conducted pivotal work on environmental and genetic risk factors for Parkinson's and other neurological conditions, while remaining active in patient care, teaching and being published extensively.
Professor Tanner is a shining example of the very ethos of the Tom Isaacs Award, which is to recognise a researcher who has shown significant impact on the lives of people living with Parkinson's and has involved people with Parkinson's in a participatory way in their work. The award was set up in memory of The Cure Parkinson's Trust's late co-founder and President, and champion of the Parkinson's community Tom Isaacs, who sadly passed away in 2017.
Sue Buff, founder of PDTrialTracker who also nominated Professor Tanner for the award said:
"Professor Tanner exemplifies what it means to conduct research into a cure for Parkinson's alongside patients every step of the way, working directly with them to help shape and guide the research."
One such example of Professor Tanner's commitment to involving people with Parkinson's is her work with patients, advocates and policy makers to get the California Parkinson's Disease registry implemented, which will continue to inform important further research into the causes of Parkinson's. Professor Tanner is also the Principal Investigator of Fox Insight, an online clinical study facilitated by the Michael J. Fox Foundation (MJFF) which aims to build a large cohort of people with Parkinson's to provide the research community with critical insight into the lived experience, genetics and variability of Parkinson's.
Katie Kopil, Vice President of Research Partnerships at MJFF said:
"Carlie Tanner believes that the experiences of people with Parkinson's, living with the condition day in day out, make them an expert that deserves a seat at the table alongside clinicians and scientists. I think we are going to get to better treatments because Carlie gives a voice to people living with Parkinson's."
Professor Tanner is also involved with numerous boards and committees; among many other roles she serves on the Scientific Advisory Boards of The Michael J. Fox Foundation, chairs the Epidemiology Task Force of the Movement Disorders Society and has been a valued member of CPT's and VAI's own International Linked Clinical Trials Committee since the programme was founded in 2012.
Helen Matthews, Deputy CEO of CPT added:
"Professor Tanner is a truly deserving recipient of the Tom Isaacs Award. Carlie is so well known not just for her incredible research and advisory work, but also for her outstanding kindness and care for people with Parkinson's. Congratulations Carlie and to echo so many others, thank you for all you do."
ENDS
Notes to Editors:
For more information or press enquiries: rachel@cureparkinsons.org.uk or 01923 779555
The Cure Parkinson's Trust (CPT) has one bold aim –to cure Parkinson's. CPT funds pioneering research around the world which is dedicated to finding new treatments that can slow, stop or reverse Parkinson's. Further information is at www.cureparkinsons.org.uk. CPT is a registered charity in England and Wales (1111816) and Scotland (SCO44368).
Van Andel Institute (VAI) is committed to improving the health and enhancing the lives of current and future generations through cutting edge biomedical research and innovative educational offerings. Established in Grand Rapids, Michigan, in 1996 by the Van Andel family, VAI is now home to more than 400 scientists, educators and support staff, who work with a growing number of national and international collaborators to foster discovery. The Institute's scientists study the origins of cancer, Parkinson's and other diseases and translate their findings into breakthrough prevention and treatment strategies. Our educators develop inquiry-based approaches for K-12 education to help students and teachers prepare the next generation of problem-solvers, while our Graduate School offers a rigorous, research-intensive Ph.D. program in molecular and cellular biology. Learn more at vai.org.
How helpful was this content?
/ 5. Vote count:
We are sorry that this content was not useful for you
Let us improve this content
Can you tell us how we can improve this content?