Pam Willis raises over £16,000 for Cure Parkinson's!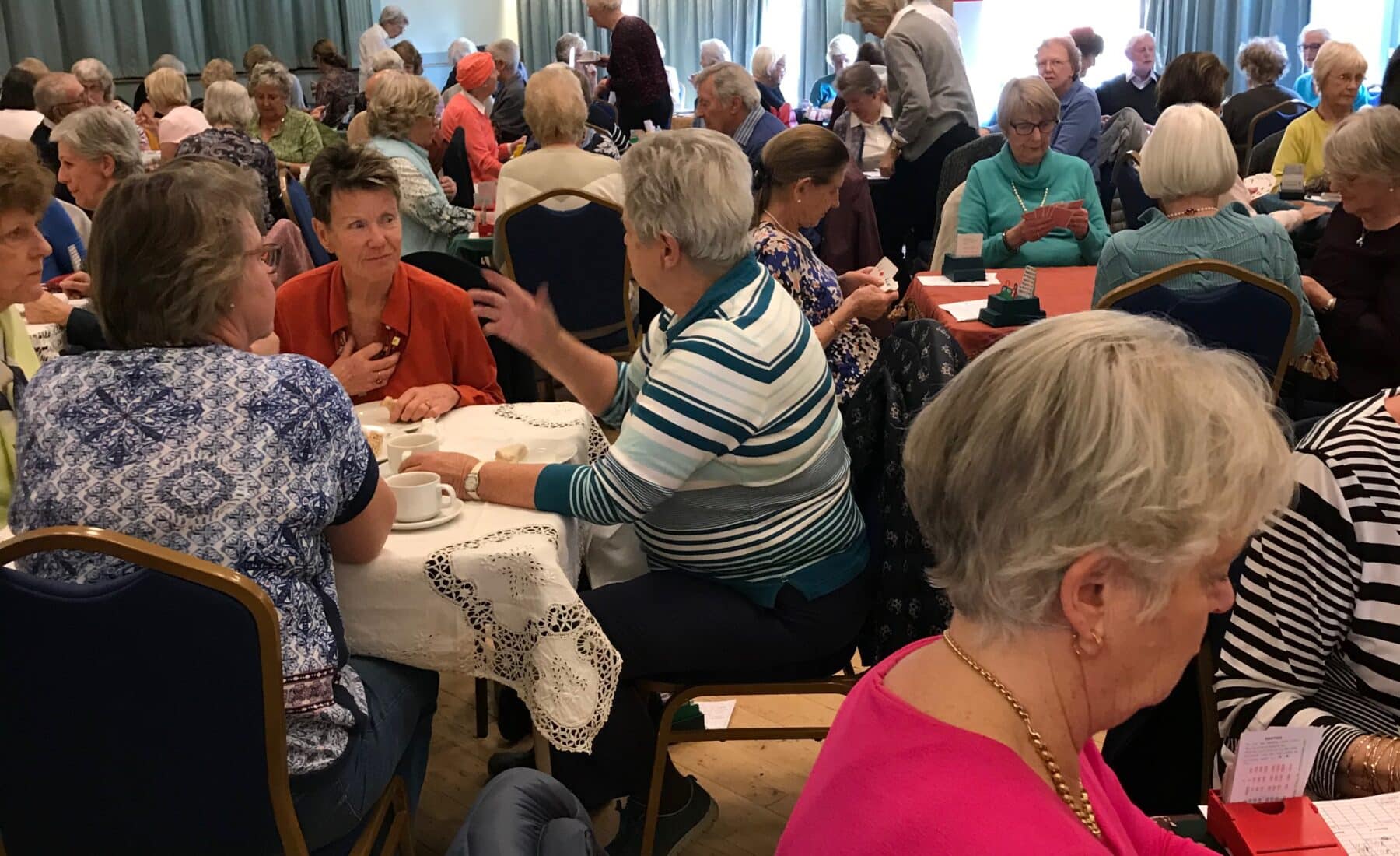 We are delighted to announce long term supporter and friend of Cure Parkinson's Pam Willis has raised over £16,000 for our ground-breaking research since she began fundraising for the charity over 10 years ago.
This grand total was reached after Pam held her annual bridge tournament virtually at the end of January, raising over £1,800.
Pam and her late husband Roy have kindly hosted numerous Bridge events in support of our work since 2010, with their dear friends Tony and Elaine Hoare:
Elaine and Tony always helped us… Elaine managed the kitchen and produced the wonderful teas and Tony masterminded the raffle… On the morning of the Bridge Tea we would start at 9am making the sandwiches with friends and the cakes were brought into the Memorial centre in the afternoon. A team of 5 would put together the plates of sandwiches and cakes.

Pam Willis
In 2019, Pam hosted the annual event at Gerrards Cross Memorial Centre in memory of Roy, who had Parkinson's and sadly passed away in 2018. The event raised over £1,700 for Cure Parkinson's.
Pam was due to once again host her bridge tournament in April last year, at Colston Hall in Gerrards Cross. Sadly, the event was cancelled due to Covid-19. Despite the cancellation, Pam made a £440 donation to the charity, an incredibly kind gesture for which we were hugely grateful. This year, Pam was determined to put on an event for regular attendees, and so decided enter the world of virtual fundraising and hosted it on the virtual platform 'Real Bridge', which provided a fantastic way for 97 guests to meet, chat and play while raising vital funds for our research.
Pam's virtual bridge tournament raised over £1,800, a remarkable amount. While this alone is a fantastic achievement, we are thrilled to announce that since 2010, Pam and her friends have raised a grand total of £16,553 for the charity! A phenomenal amount! All at Cure Parkinson's would like to thank Pam for her truly inspirational fundraising efforts and her continued support during these times.
On behalf of us all at Cure Parkinson's, we cannot thank Pam enough for organising her annual fantastic bridge tournament and it's wonderful to see this happen online this year. Since 2010 Pam and Roy have raised over £16,000, which is phenomenal and these funds have been directed into our ground-breaking clinical trials programme. In memory of Roy, Pam's commitment to raise funds and awareness of the urgent research needed to find a cure for Parkinson's is simply inspirational.

Helen Matthews, Deputy CEO of Cure Parkinson's
If you feel inspired by Pam's fundraising efforts, and would like to fundraise for Cure Parkinson's, please contact Grace or call 020 7487 3892 to discuss your fundraising ideas – we'd love to hear from you.
How helpful was this content?
/ 5. Vote count:
We are sorry that this content was not useful for you
Let us improve this content
Can you tell us how we can improve this content?