Cure Parkinsons has many clinical trials underway across these different phases of clinical development. The drugs listed below are part of the clinical trials being progressed under our International Linked Clinical Trials programme (iLCT). There are now over 30 drugs already in clinical use that have been prioritised by the iLCT committee for Parkinson's with 17 drugs already in, or about to go into, clinical trials.
The Phase 3 International Linked Clinical Trials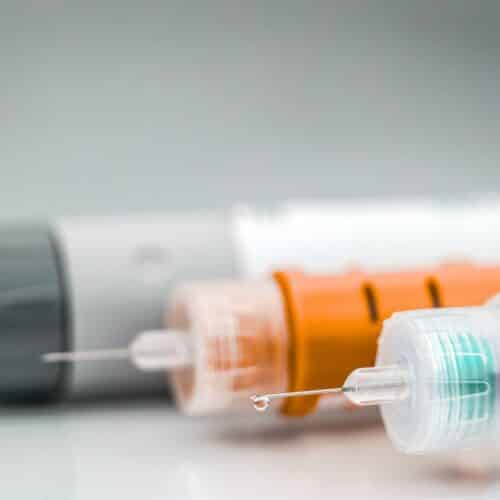 Exenatide
Exenatide (also known as Bydureon) is a clinically available and widely used drug for the treatment of type 2 diabetes. Cure Parkinson's is investigating the repurposing of exenatide for Parkinson's.
Exenatide and Parkinson's
Ambroxol
Ambroxol is used to treat respiratory conditions. Cure Parkinson's has supported a phase ll repurposing trial and is supporting a further phase III clinical trial which is being designed to test the efficacy of ambroxol in slowing the progression of Parkinson's.
Ambroxol and Parkinson's
The Phase 2 International Linked Clinical Trials