Our Top 10 Tips and Tricks

If you're hosting any kind of party to raise money, our top 10 tips will help you delight your guests and smash your fundraising target!
Make sure your venue is accessible. If any of your guests have access requirements, make sure to consider what they may need in place to help them enjoy your event. The more people can make it, the more you will raise on the day!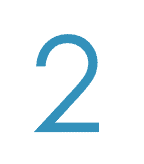 Have activities planned to keep guests entertained. Lawn games or craft zones for kids (and big kids!) all help add to the day and to break the ice. Make sure to have a look at our downloadable materials for the perfect DIY kit to both decorate and keep the kids entertained!

Consider the senses. The best starting point for making sure your event is full of life is to consider the five senses. Think about bright decorations, aromatic foods, delicious cocktails, hands on crafts and party playlists. All the feel-good vibes will result in more donations!
Tablescaping has really taken off recently and is the perfect way to add a focal point to your event. Upcycling old mis-matched glass jars with picked flowers is a cheap and sustainable way to decorate. Why not sell these at a crafts fair after your event to boost your total?
Go green. Blackboard labels attached to small plant pots with a cutting are great for both place names and an eco-friendly party favour for your guests. When planning the menu for your event, try to consider seasonal and local food that has a smaller carbon footprint.
Ask guests for song suggestions to help put a playlist together ahead of the event. You can ask any musical friends or family if they'd like to play a set, and charge an entry fee to guests. You could even ask guests to veto any dodgy choices for a small donation!
Make sure to schedule activities that don't clash noise wise – keep noisy DJs and/or bands off the schedule at the same time as a quieter children's activity or auction. If you are planning to have live music as part of your event, remember to let any neighbours know ahead of time.
The summer is a perfect opportunity to enjoy fresh flavours. Ask friends to bring a dish or make sure to prep as much as you can in the days ahead – you want to be able to enjoy the day! Most of our favourite recipes can be easily frozen. Make sure if you do this to defrost food thoroughly before reheating and/or consuming.
Be sure to check diet requirements of your guests ahead of time. If all guests are bringing a dish, make sure all foods are labelled with any allergens. Inevitably you will end up with some leftover food, so why not donate any uneaten food to a charity such as Food Cycle?
Make sure to have mocktails and water on hand for guests not drinking alcohol and to stay hydrated in the heat. Elderflower cordial is a particular favourite at Cure Parkinson's' events! Why not ask guests to bring their reusable water bottles to avoid using plastic tumblers?