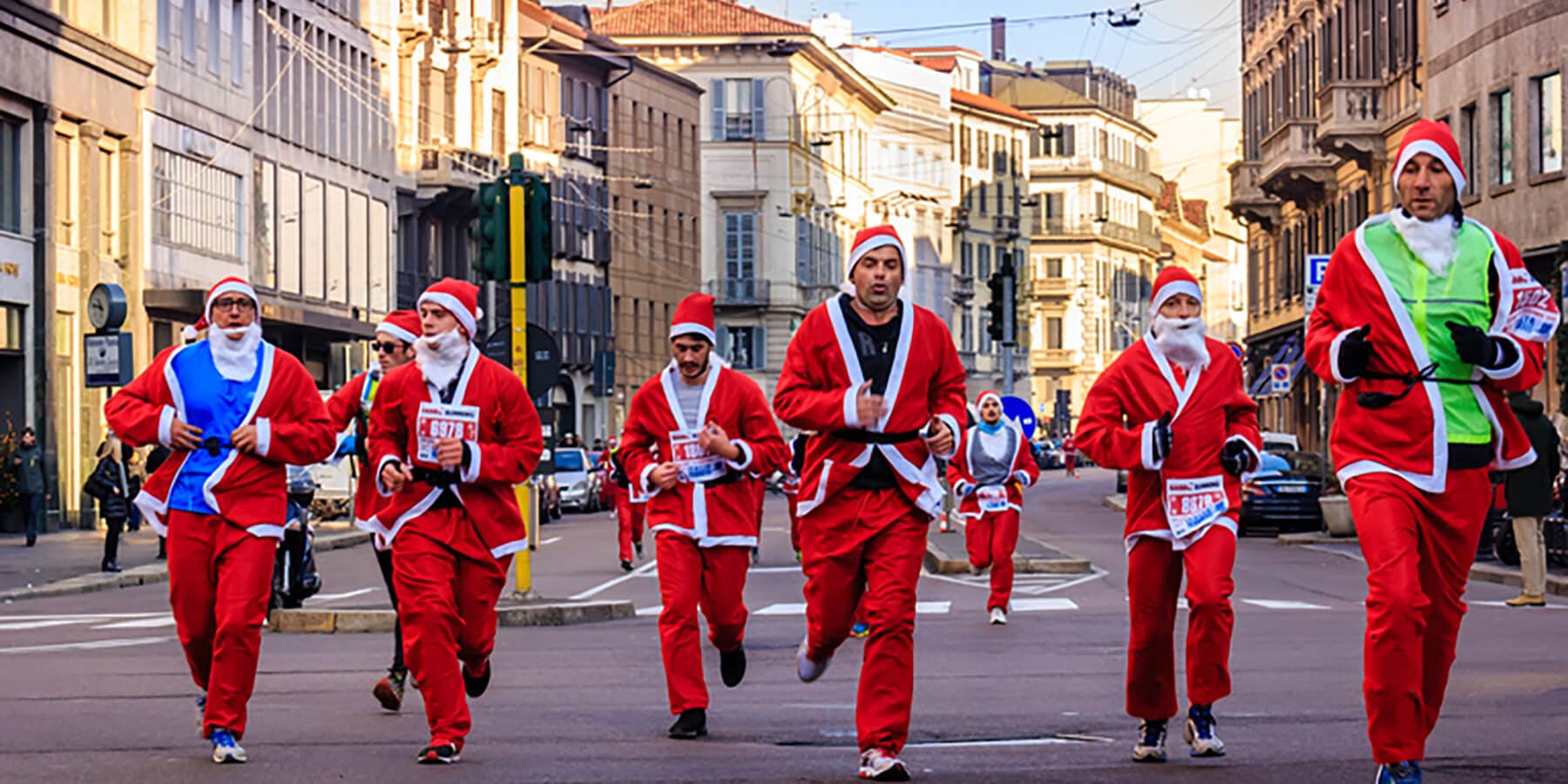 Are you looking to keep active over Christmas? Then sign up to a 'Santa Dash' near you and get moving in support of our pioneering research.
Join the Cure Parkinson's friendly running community and plan your favourite route to conquer in the month of December. Whether you're running 10k, 5k or taking a gentle jog through your local park, throw on your best Christmas attire, get active, and have some festive fun while raising awareness of our research into a cure for Parkinson's.
What to do?
This virtual event gives you the freedom to get creative and set up the challenge to best suit you. Plan your distance, set your route and choose when you will complete your 'Santa Dash'. Here are some suggestions for your festive challenge:
You could set up a family obstacle course in your garden to complete with your family.
Run a mile in your local park.
Run 5k or 10k.
Run a half marathon…
Run a whole marathon!
Whatever your challenge…don't forget to show off your best Christmas garb!
How to get involved
Sign up for free using our registration form.
Plan your distance, day and route in the month of December.
Set up your JustGiving page and start your fundraising.
Share your challenge on your social media networks. Ask your friends and family to sponsor your challenge; you may even inspire others to sign up! Be sure to tag Cure Parkinson's so we can see what you're up to, and use the hashtag #ParkinsonsTogether – we'd love to hear from you!
Any questions?
If you have any questions about fundraising for Cure Parkinson's this Christmas, please reach out to our fundraising team.
Email Leanne
Other ways to support us this Christmas