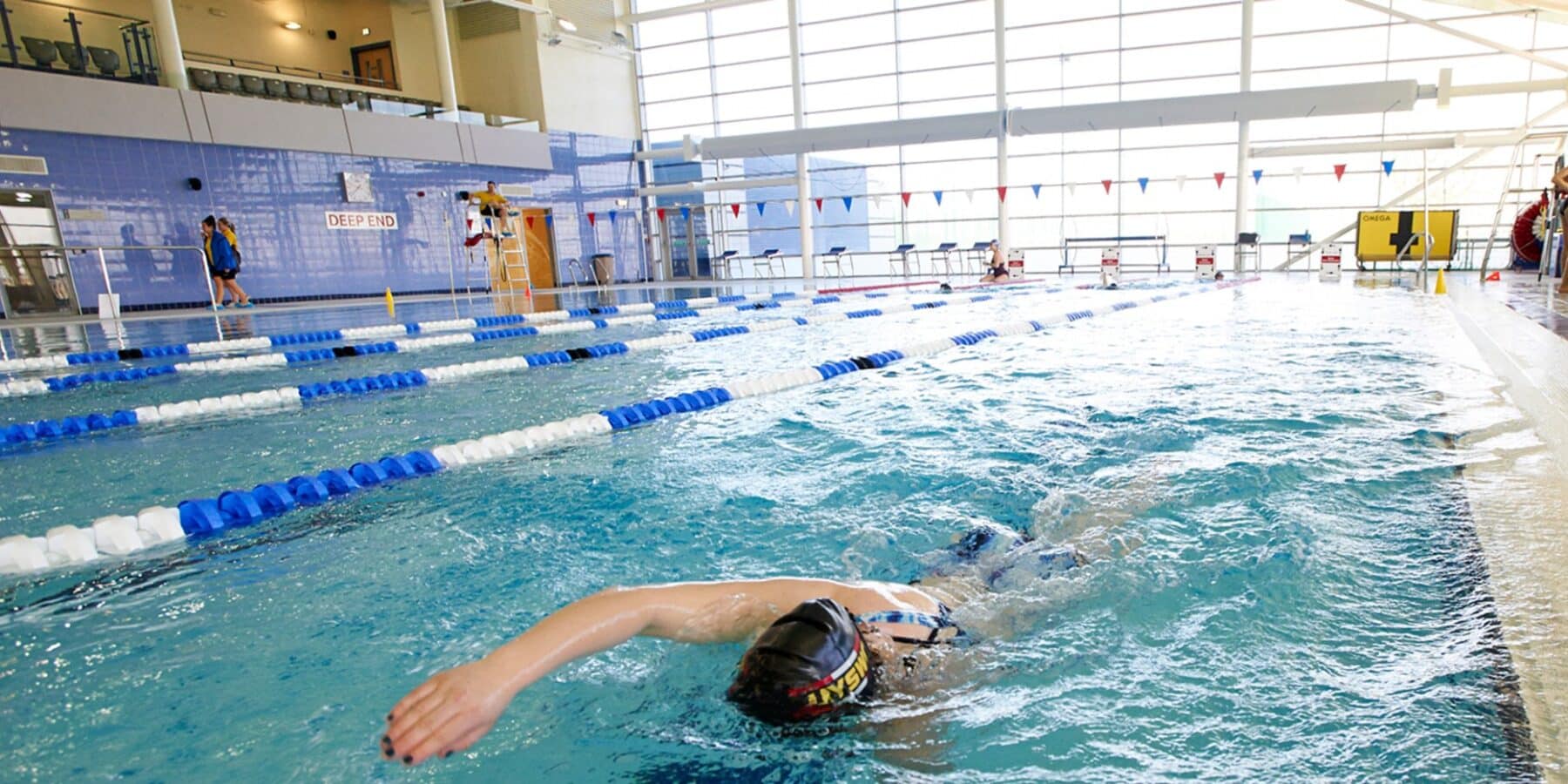 Join the The Big Splash For Parkinson's 2021 Pool Swim Challenge! Choose your distance and get swimming to raise money to cure Parkinson's.
On Sunday 5 September 2021 superhero supporters Peter Burns, Vicky Knight and 10 other swimmers, some of whom are living with Parkinson's, will be taking on the The Big Splash For Parkinson's Challenge by swimming 5,000 metres across the Solent from Gosport to Ryde on the Isle of Wight, all whilst raising funds and awareness for Cure Parkinson's' pioneering research.
You can join them wherever you are by taking part in the Pool Swim Challenge from August – December 2021. All you need to do is head down to your local pool or open water facility and match the miles of the Solent Swimmers, or design your own challenge. Whether you complete 50m, 500m or 5,000m (equivalent to 200 laps of a 25m pool) – it's completely up to you. You can also choose your timeframe and do it all in one day, or complete your challenge over a period of days, weeks or months.
However you choose to take part, you'll be joining a fantastic community of swimmers coming together to raise awareness of Parkinson's and funds for curative research.
How to get involved
Sign up here for free, with our registration form.
Choose your distance and aim to complete it between 1 August – 1 December.
Set up your JustGiving page to start fundraising.
Share your challenge with family, friends and your social media networks. Ask them to help out by sponsoring you or joining in with the swim themselves. Remember to tag us so we can share what you're up to!
Get swimming! Please do remember to adhere to social distancing guidelines as set out by the government.
For more information, please email jessica@cureparkinsons.org.uk or call 020 7487 3892.
Ideas for your swim
Whether you want to start swimming or get back in the pool after the long period of lockdown, taking part in The Big Splash For Parkinson's Pool Swim Challenge is a great way of getting fit whilst raising vital funds for Cure Parkinson's.
If you don't feel able to match the Solent swimmer's 5,000m or really want to push yourself during the challenge, here are some ideas for distances you could aim for between August – December.
If you're new to swimming, why not work to achieve your Cure Parkinson's 25m, 50m, 100m and 250m swim badges? Record your swims and send the results into us to receive your badge!
Go the extra mile – swim 1,600m or one mile in your local pool (equivalent to 64 lengths of a 25m pool)
Beat the Loch Ness Monster – swim the entire width of the world famous Loch Ness, 2,700m or 108 lengths.
Swim the Solent – match the Solent Swimmers and complete 5,000m or 200 lengths
Marathon swim – challenge yourself to swim 10,000m or 400 lengths
Swim the Channel – complete an epic 35,400m or 1,416 lengths
Set up a Swim Relay – get social and ask friends and family to go the distance together. You could aim to complete the original 5,000m challenge as team of five by swimming 40 laps each in a relay format, or pick a distance that suits the size and ability of your team.
About the challenge
The Big Splash For Parkinson's Challenge is part of the wider Positively Parkinson's Challenge initiative, set up by Cure Parkinson's supporters Peter Burns and Vicky Knight.
The objective of the Challenge is to help people with Parkinson's adjust to life after their diagnosis, to live the best life that they possibly can, have a positive mindset and to face the Challenges ahead, with the support and help of a caring community. In essence:
Don't let anything to deter you from reaching your full potential, whatever the circumstance.
Don't just wait for bad things in life to go away, instead face the Challenges head on.
Challenge your comfort zone.
Be grateful for what you have and above all, have FUN and make the most of everything.
For more information about Positively Parkinson's, the Solent swim and how to get involved, please contact the team at info@positivelyparkinsons.co.uk.
Join the Facebook Group here and follow the team on Instagram here.
To compliment medication, exercise plays a key part in an individual's management plan, which encourages determination through being active, confident, empowered and positive. We are becoming increasingly aware of how important exercise is in managing Parkinson's and how it is never too late to start exercising."

Vicky Knight, Solent Swimmer
Ready to swim?
Sign up to the Positively Parkinson's Swim Challenge 2021 today!
Sign up
We're here to support you