The unbeatable atmosphere of the London Marathon makes this race one of the best in the world.
This iconic race is returning to it's original place in the running calendar for 2023! Apply for a place and take on the famous route with #TeamCure, knowing every mile makes a difference.
Before you apply, here's what you need to know:
Each year we receive three applications for every place we hold at this popular event and we really do read every single one!
Your application is a chance for us to get to know you and understand why you want to run for Cure Parkinson's.
We give places based on the answers you give, particularly the reasons you want to run for Cure Parkinson's and how you'll reach the fundraising target.
We do not give places on a first come first served basis.
Apply today for a chance to take part and we'll be in touch with the next steps.
When you join #TeamCure you'll receive:
Help and support from our team of friendly fundraisers
A free Cure Parkinson's technical running vest
A fundraising pack with top notch tips and tricks
Access to fundraising materials to make your fundraising a breeze
Huge whoops and cheers en route!
Regular updates on how your support is bringing us closer to a cure
For more information, please contact elizabeth@cureparkinsons.org.uk or call 020 7487 3892.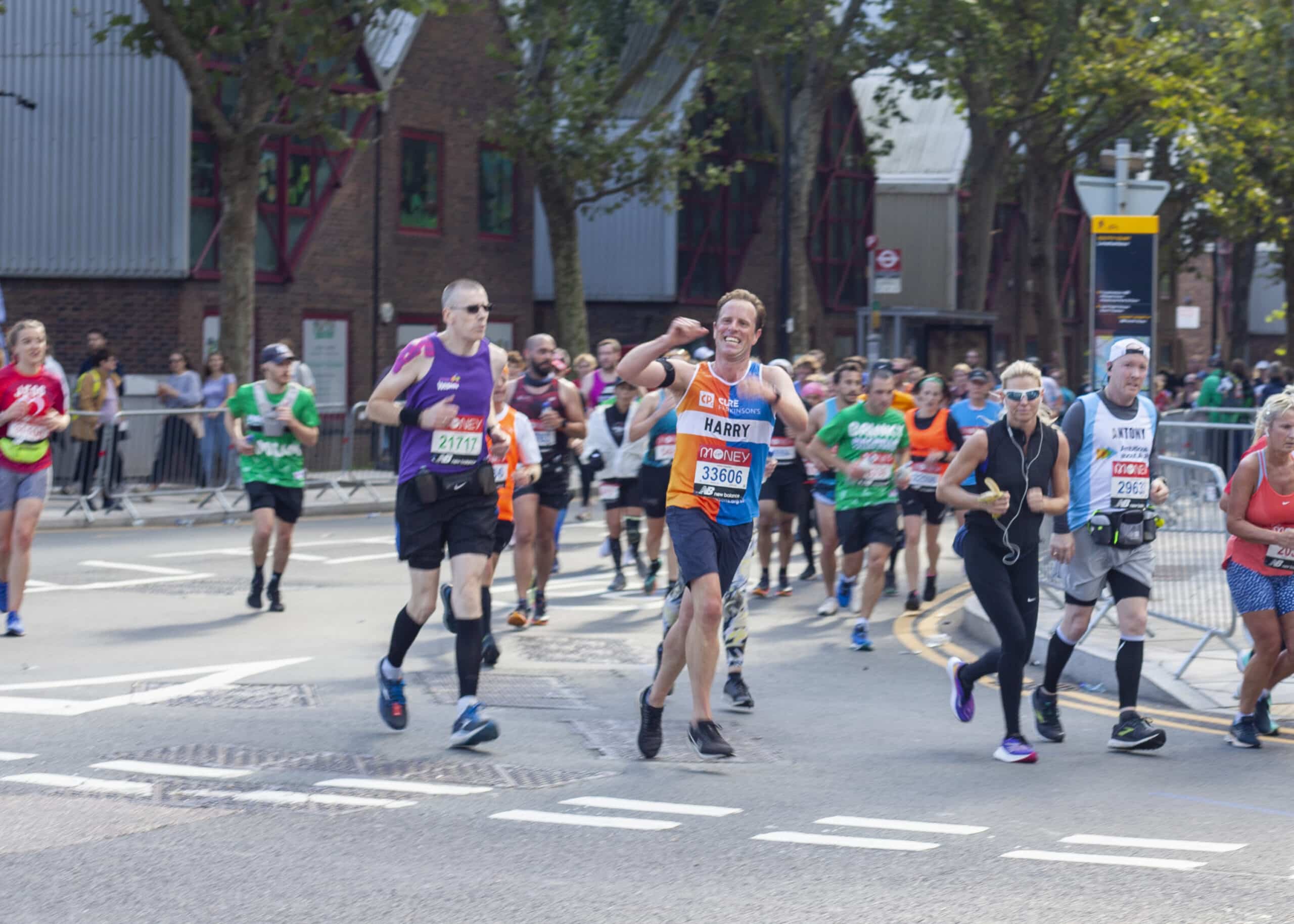 We're here to support you