Facebook challenge raises £43k in support of Cure Parkinson's research
170 Cure Parkinson's supporters wrapped up warm to walk 100km this October.
The challenge was to walk 100km over the month of October, encouraging people to get outside come rain or shine whilst raising funds and awareness for our research. It was our second Facebook challenge (following our April Dog Walking Challenge) and was a huge success, uniting people from across the UK and beyond to raise an incredible £43,000 in support of our work.
Most of the walkers joined our October Walking Challenge Facebook group where they shared photos from their walks, updates about their progress, and stories about why they had chosen to challenge themselves in support of our research.
Some participants joined the fundraising challenge to try something new, but many chose to take part as Parkinson's is a cause close to their hearts. For Loraine, taking part meant honouring her mum who has lived with Parkinson's for the past 14 years. Loraine's mum has always lived an active lifestyle, but unfortunately has had to give up her favourite hobby of golf due to difficulties she encounters when walking.
My Mum isn't able to walk very well or far now and this is part of the reason I wanted to take part in this challenge; to walk for her."

Lorraine Simpson
People joined the challenge from all over the world and one supporter, Lidia, incorporated it into her own walking challenge; hiking the 79km up Mount Kilimanjaro in Tanzania! Keen walker Lidia was diagnosed with Parkinson's five years ago, but was determined to reach the summit of the iconic volcano despite living with the condition and raised an incredible £5.5k for us along the way!
Cure Parkinson's would like to say a huge thank you to everyone who took part in our latest Facebook challenge and shared their story – your incredible support will help fund our vital research seeking to slow, stop or reverse Parkinson's.
Some of our October Walking Challenge fundraisers: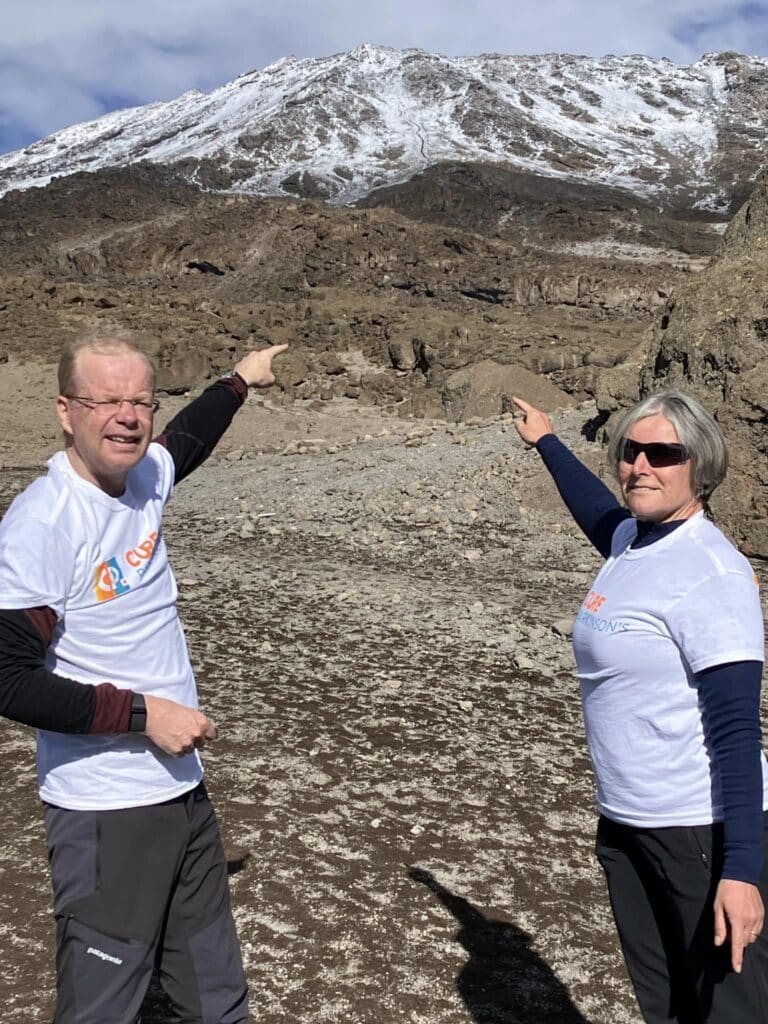 Feeling inspired?
Take a look at all our super challenges and find out how you too can get involved to raise funds for a cure!
Find your event
How helpful was this content?
/ 5. Vote count:
We are sorry that this content was not useful for you
Let us improve this content
Can you tell us how we can improve this content?