Cure Parkinson's Raid Ventoux (Club des Cinglés Challenge) 2023
Some highlights from 2023's Raid Ventoux:
---
Fundraising for Parkinson's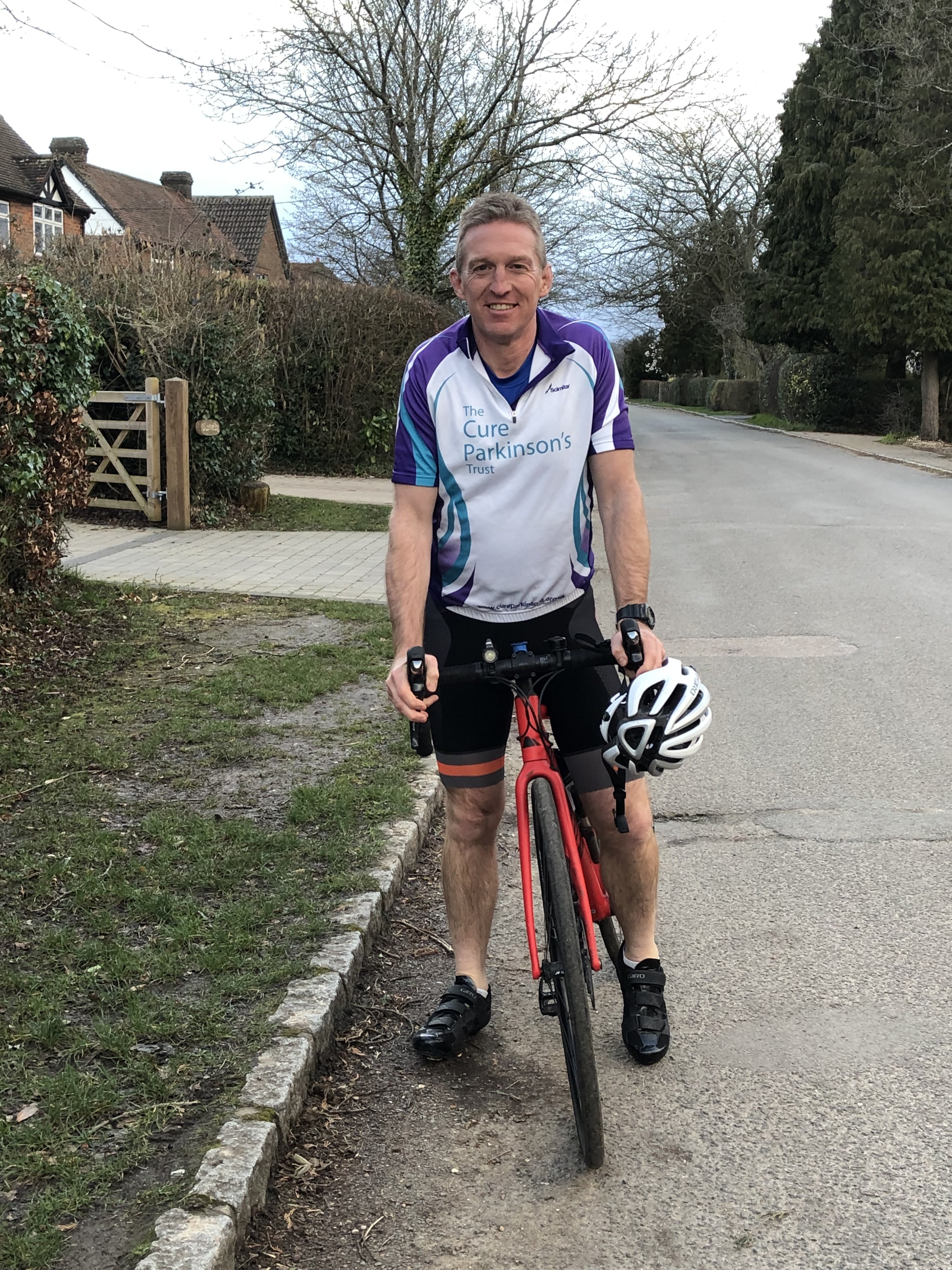 Long-time fundraising and corporate supporter David Adams has taken on the Cure Parkinson's Raid cycling challenges every year since they launched in 2019 – he is pictured in 2020 at our Raid Local fundraising challenge. In 2022 David along with the other Raid teammates took on the Raid Alpine challenge to raise much needed funds and awareness for our research. Setting off from the shores of Lake Geneva, they negotiated exceptionally hilly and at times treacherous Alpine roads over six days before reaching the finish line in Nice.
Of the upcoming Raid Ventoux challenge, David said "Whenever I need to steel myself I think of Tom Isaacs (Tommy); old schoolfriend, university course mate, work colleague and Best Man, and co-founder of Cure Parkinson's – one of the finest friends you could hope for who, whatever the challenge, would offer a disarming grin and just get on with it!"
Simon Bland was diagnosed with Parkinson's in 2018, but that hasn't stopped him from going above and beyond to raise funds for us. Having completed Raid Alpine in 2022, he's excited to take on Mont Ventoux. Simon said "This challenge is about tackling Parkinson's head on and demonstrating to myself and others with Parkinson's that, whilst a real pain in the butt, it does not have to stop you from trying to live as full and active life as possible."
Supporter Pete Anthem was diagnosed with early onset Parkinson's in 2015, aged 52. The charity is close to Pete's heart not only due to his own diagnosis, but because his late mother and father also lived with the condition.
Pete said "I want to support Cure Parkinson's and this year that means taking on Ventoux. Of course it's an iconic mountain and it's a big challenge but if Cure Parkinson's decided to cycle round the M25 I'd be up for that! What I mean is, I don't mind what the cycling challenge is as long as it helps to support the charity."
We are sorry that this content was not useful for you
Let us improve this content
Can you tell us how we can improve this content?