Peter Burns and Vicky Knight – Fundraisers of the Year 2021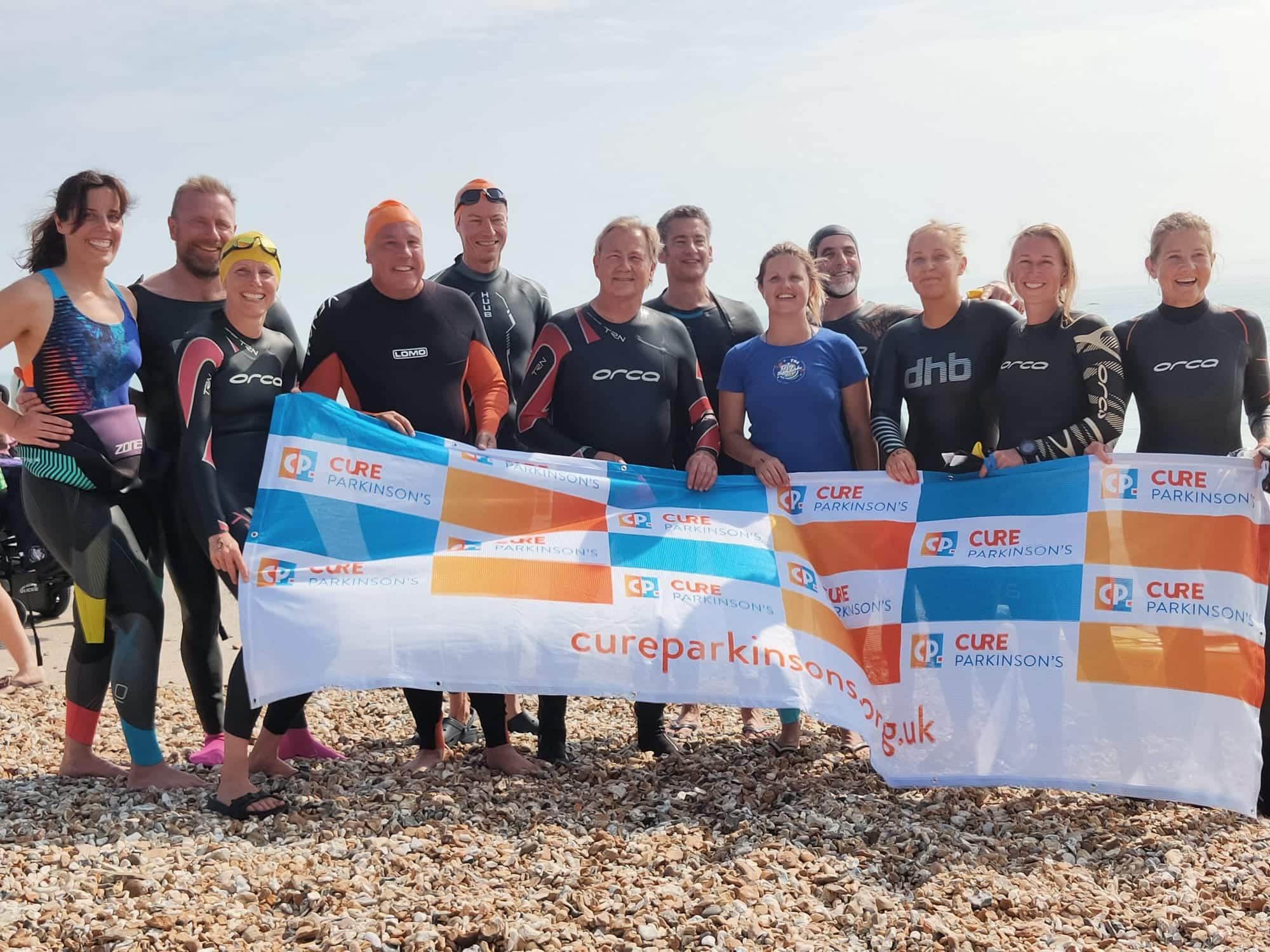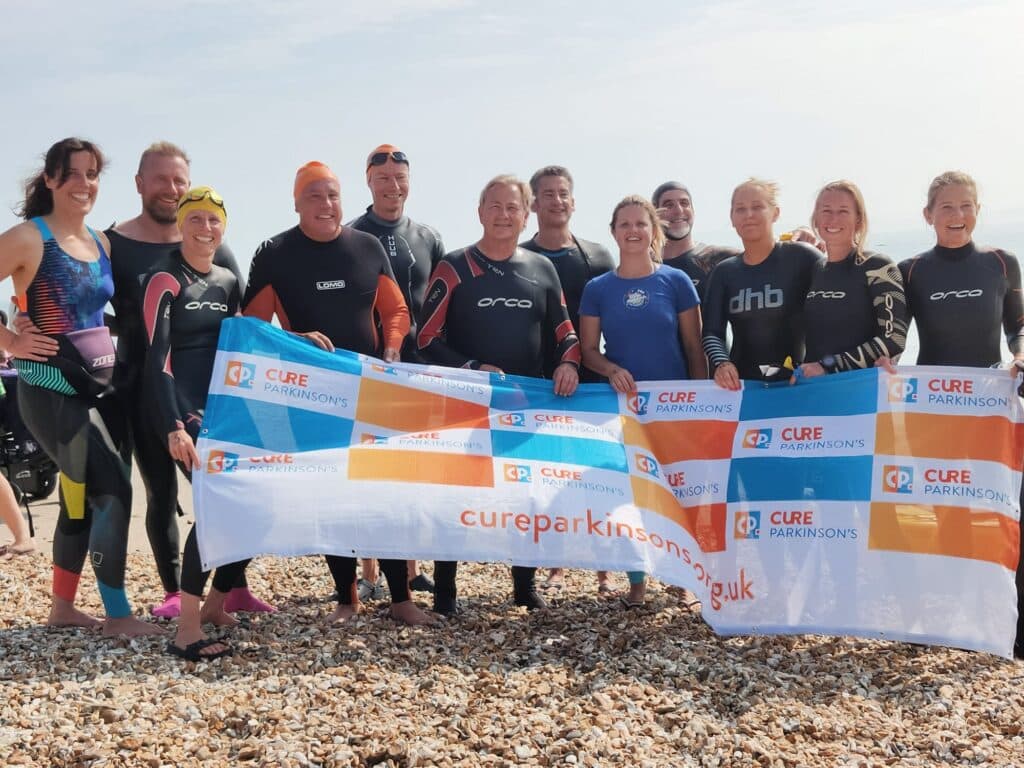 The Positively Parkinson's Solent Swim Challenge was two years in the making, and was co-founded by Peter who was diagnosed with Parkinson's in 2017 and Vicky, a specialist in neurological rehabilitation. It came as part of a wider Positively Parkinson's initiative which aims to help people with the condition adjust to life after their diagnosis, enabling a positive mindset and access to the support of a caring community.

Peter and Vicky encouraged others to get involved and take on a similar challenge in their local swimming pools, where the 5,000m could be completed over four months. They were humbled by how many people got involved, including Peter's own club, Littlehampton
Swimming Club, who did a two-hour continuous relay swim and raised over £700.
All the swimmers bonded into a great team and the sheer emotion of arriving on the beach was quite remarkable. The amount we've raised has gone beyond our wildest expectations. We've been astounded by people's generosity, kindness and empathy, and many people have shared their own personal story of their connection to Parkinson's when they have donated.

Peter Burns
"After a lot of organising and delays it was incredible to see a vision become a reality. As a neurophysiotherapist with a specific interest in Parkinson's I wanted those with Parkinson's to have the opportunity to show others what can be achieved when living with this condition. The three swimmers with Parkinson's showed just that and I was so proud of them. As well as raising an amazing amount of money we also created a team and community which we hope will continue to grow.

Vicky Knight
We are sorry that this content was not useful for you
Let us improve this content
Can you tell us how we can improve this content?