Cotty's crown for Parkinson's
We are delighted to announce the winner of our Jubilee Crown competition as 8 year old Cotty Vicary, who created this beautiful design to be used as part of our summer of Jubilee fundraising to raise awareness for Parkinson's.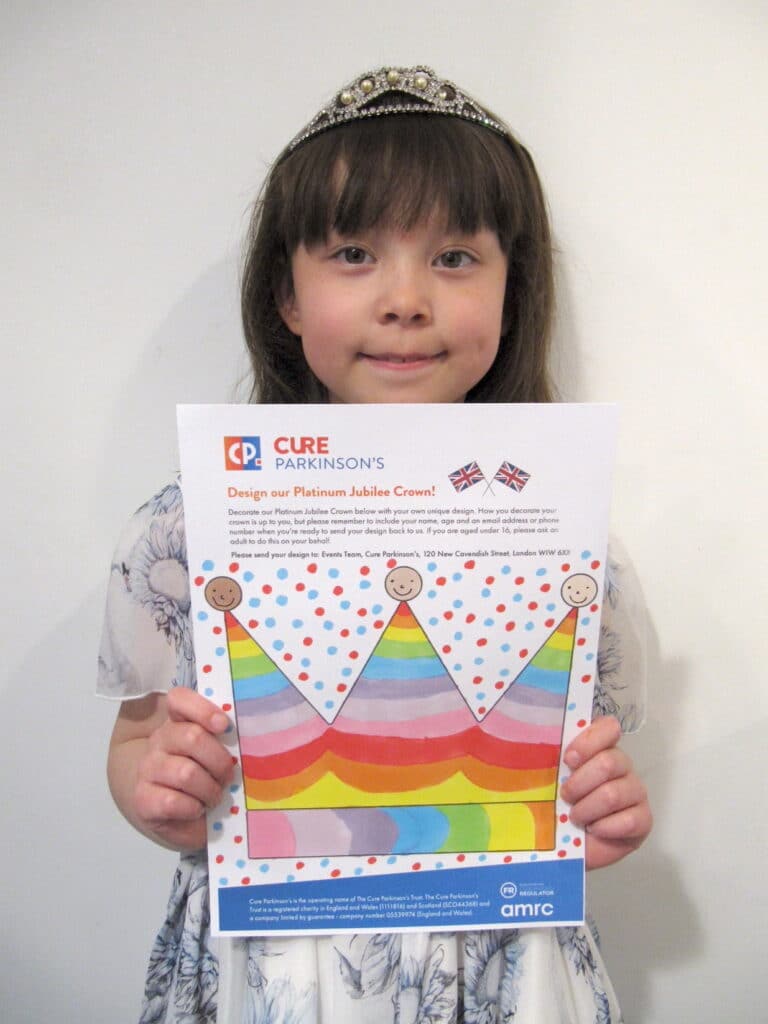 Our fun competition, launched in March, encouraged supporters to come up with their own design to be used in our special Platinum Jubilee fundraising pack, which will include several printable materials and lots of ideas about how to make the most of this royal occasion and raise funds for Parkinson's research; afternoon teas, street parties, bake sales…the options are endless!
It was Cotty's colourful creation that was awarded first place, and we can't wait to see her design feature at our supporters' Jubilee fundraising events throughout the summer.
I was attracted to the Queen's colourful rainbow coloured fashion. I wanted to colour the crown in that style. Also I drew a smiley face in the circle so that everyone would be happy when they saw this crown.

Cotty Vicary
If you would like to get your hands on Cotty's beautiful Jubilee crown design and fundraise for Cure Parkinson's this June to celebrate Her Majesty's Platinum Jubilee, you can find out more below.
Keep up-to-date with the latest news and research progress from Cure Parkinson's
Sign up now
How helpful was this content?
/ 5. Vote count:
We are sorry that this content was not useful for you
Let us improve this content
Can you tell us how we can improve this content?