Cure Parkinson's launches legacy campaign
On 27 October, 50 long-time supporters of Cure Parkinson's gathered at Micklefield Hall in Sarratt, Hertfordshire for the launch of our legacy campaign, Planting for a Cure.
Guests included patrons Lord Lieutenant Robert Voss CBE CStJ DL, Jenny Dicken and Shelagh Nichols, and trustees Dame Barbara Hay and Peter Berners-Price.
After a drinks reception and a chance to catch up with old friends, guests were presented with the Planting for a Cure campaign, which was followed by an update of our research by Deputy CEO Helen Matthews.
The Planting for a Cure campaign was inspired by 13 year old fundraiser Daisy Doyle, niece of Jenny Dicken, who chose to raise funds for Parkinson's research by asking friends and family to sponsor an oak tree, which she planted at her family's farm in Devon. Daisy has planted 50 trees since the summer of 2020 and raised over £2,400 for our research!
Special thanks to Anna and Jamie Rankin for allowing us the use of their stunning, award winning Tithe Barn, and for donating the land for the Cure Parkinson's Legacy Woodland, where up to 500 trees will be planted and dedicated to those who have pledged to leave a gift in their Will.
If you are considering leaving a gift in your Will, find out more about our legacy campaign.
Planting for a Cure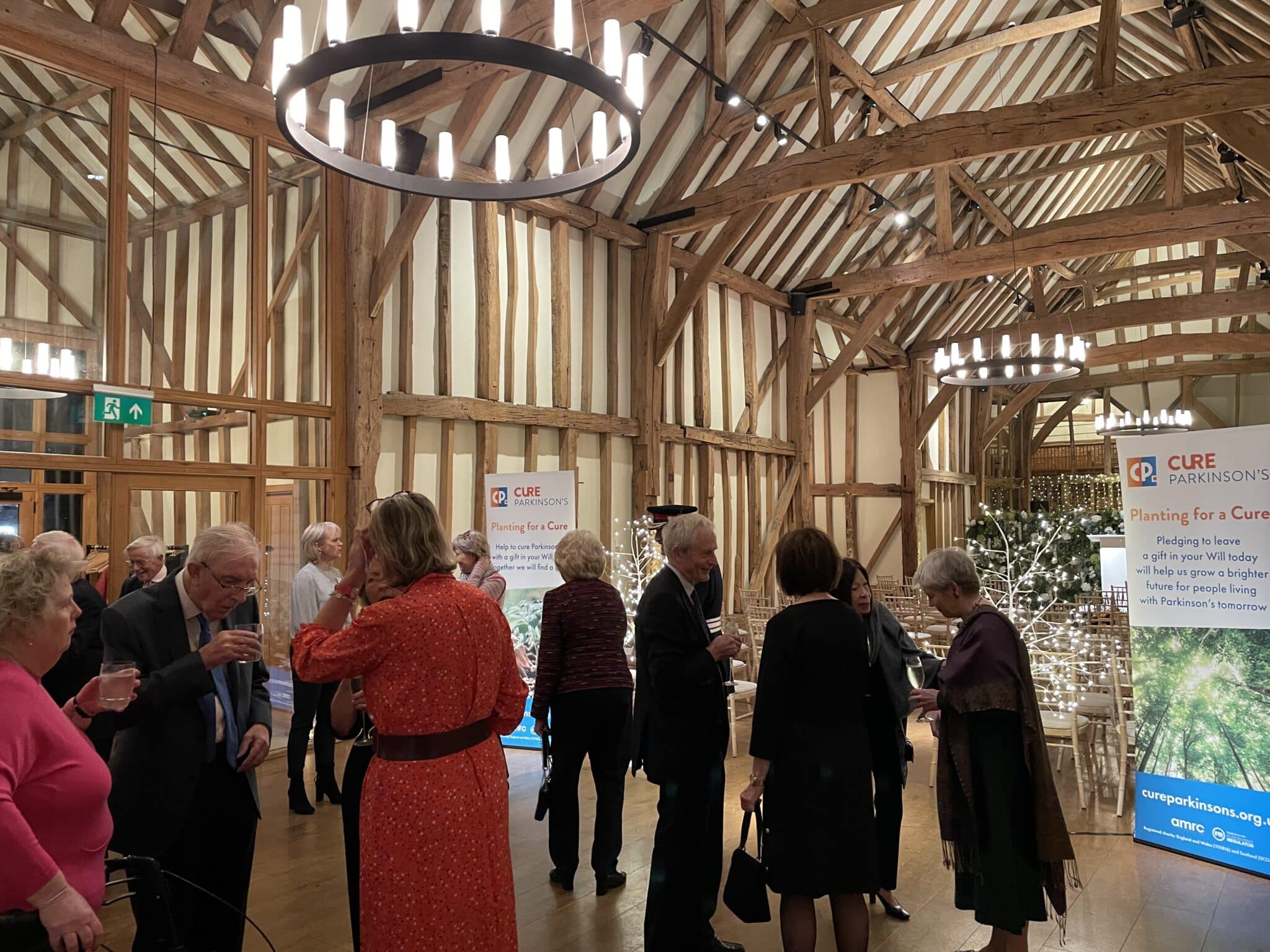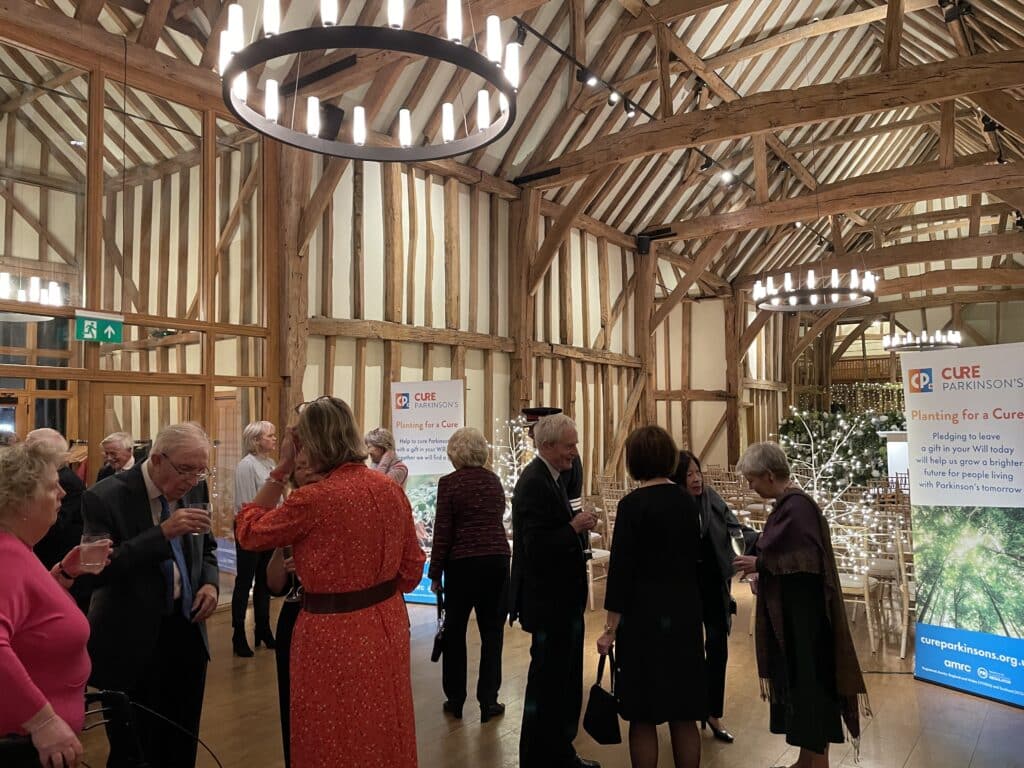 How helpful was this content?
/ 5. Vote count:
We are sorry that this content was not useful for you
Let us improve this content
Can you tell us how we can improve this content?