COVID-19 and the need for remote clinical trials
The COVID-19 crisis has created medical, social, and economic hardship across the globe during 2020 and 2021; it has also dealt a cruel blow to current Parkinson's research efforts. However, the pandemic has served as an opportunity for innovation and improvement, and this is particularly so in the way some clinical trials are being organised.
The closure of medical research centres across the globe, as part of the measures used to reduce the spread of the virus, has meant that some clinical trials have been postponed and ongoing trials may have missed certain data points, as mid-study clinical assessments have been cancelled.
In effect, the pandemic has exposed certain weaknesses in the way the medical research world currently conducts clinical trials and this unprecedented situation has served as an opportunity for innovation and improvement. An example of this is the 'Trial of Parkinson's And Zoledronic Acid' (or TOPAZ) study which is an ongoing clinical trial. The interesting feature of this study is that it is being conducted entirely remotely – that is to say, the study participants are doing everything involved with the study from the comfort of their own homes. This includes recruitment, treatment and assessment.
The investigators conducting the TOPAZ study – being led by iLCT committee member Prof Caroline Tanner, (Weill Institute for Neurosciences, San Francisco) – are recruiting 3,500 people with Parkinson's to take part. The study involves participants being treated with either the drug or placebo, and then monitored over time with a series of assessments focused primarily on the occurrence of fractures or falls.
Cure Parkinson's is also focused on improving remote assessments in clinical trials. As part of the Exenatide Phase 3 trial in the UK, we are funding a sub-study that is evaluating the use of smartphone app technology to monitor changes in motor function during the trial.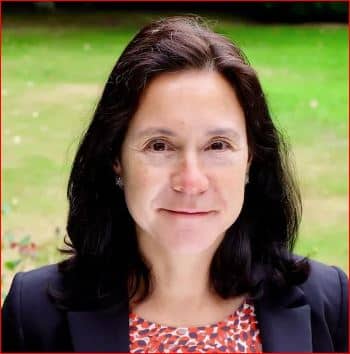 The project is being led by Professor Michele Hu at Oxford University and will supplement the evaluations carried out in a clinical environment. This technology will capture real-life evidence more accurately and monitor changes throughout the day.
It is hoped that projects like the TOPAZ study and the exenatide trial sub-study will help to make future global events to Parkinson's clinical studies less disruptive, allowing this critical research to progress. And as Cure Parkinson's initiates additional clinical trials focused on disease modification for Parkinson's, sub-studies that further explore remote real-world assessment will be a key feature.
How helpful was this content?
/ 5. Vote count:
We are sorry that this content was not useful for you
Let us improve this content
Can you tell us how we can improve this content?